Just how many do you have?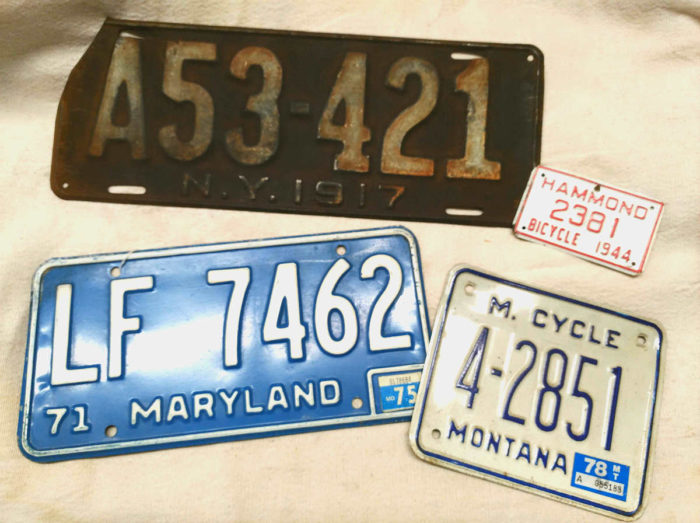 Do you have a barn, garage, or man cave overflowing with your old license plate collection? Or maybe you would LOVE to start your own collection!
At Bahoukas, we can help.
First, did you know that there is a club ALPCA – Automobile License Plate Collectors Association – that has been active since 1954. Check this out from their website:
Since 1954, our organization has been dedicated to the promotion of license plate collecting and research, the exchange of information and plates, and the fraternal benefits of sharing a common interest with others throughout the world.

We are the largest license plate collectors organization in the world. ALPCA currently has 2,957 members from 50 states and 19 countries.

Our annual international conventions are typically attended by nearly 500 collectors
Have you heard about the man with a collection of 7,000+ license plates? READ THIS ARTICLE and imagine a garage with that many license plates!
If someone you love has created a license plate collection that threatens your home, maybe you would just love to find a way to decorate with some of them. We have a video to share. Just think, you could have your amazing collection and any duplicates could be used by someone "living with them" to create a great craft project. (Hey, we're trying to help here!)
No matter how you enjoy old license plates. We encourage you to stop in and see what we have that might fit your collection (or that new craft idea)! You can be sure, we'll be watchin' for ya!