Story of the Clown Trunk
Every now and then someone walks in and inquires about an item that we didn't really think was anything more than 'cool.' This week we had that happen.
The photo above shows the trunk they 'discovered' in the back of the store. It was filled with dolls (yes, part of the 5 truckloads George acquired about a month ago!) George was out of the shop, so we called him to see if he would sell and for what price. DONE!
Well, as we closed the deal, we inquired as to whether they collected clown items. Sort of! They were actually clowns themselves and knew the clown painted on the trunk! They were purchasing it as a prize at a fundraiser for their club, if we remember correctly.
Their 'Thank You' Note and a bit more detail
Here's the e-mail they sent to us today (12/15/2022):
Kenneth Horsman, aka Ken-Zo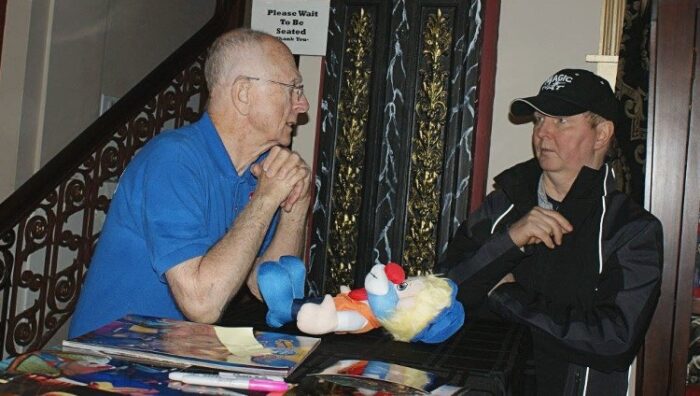 We did a little research and we think his obituary (May 17, 2016) gives a wonderful short summary of a colorful life that brought smiles to thousands:
Illusions Magic Bar and Theater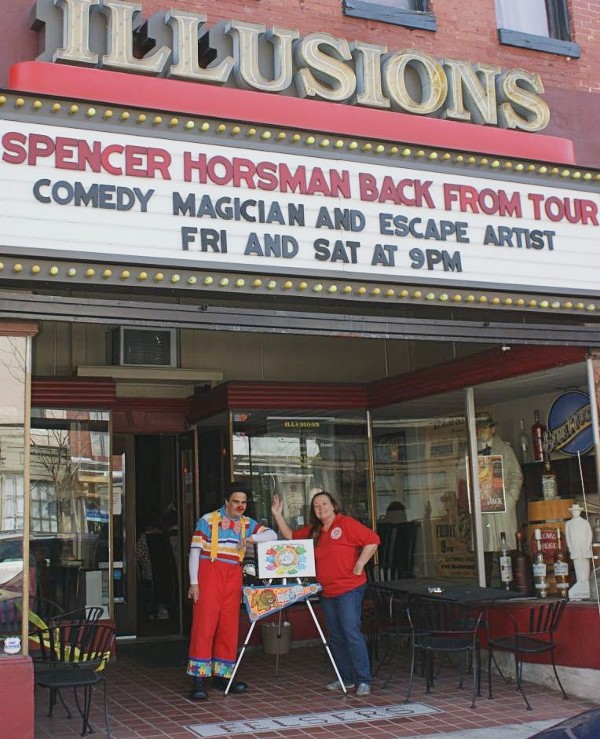 So you see, we never know what wonderful stories we'll be gifted with when someone walks into our store. We hope you'll check out the Illusions Magic Bar, sounds like fun!
And yes, remember that we're here and we're watchin' for ya. Besides, we're waiting to find out what discoveries you might make that will give us a great story.