Ink Bottles, Mason Jars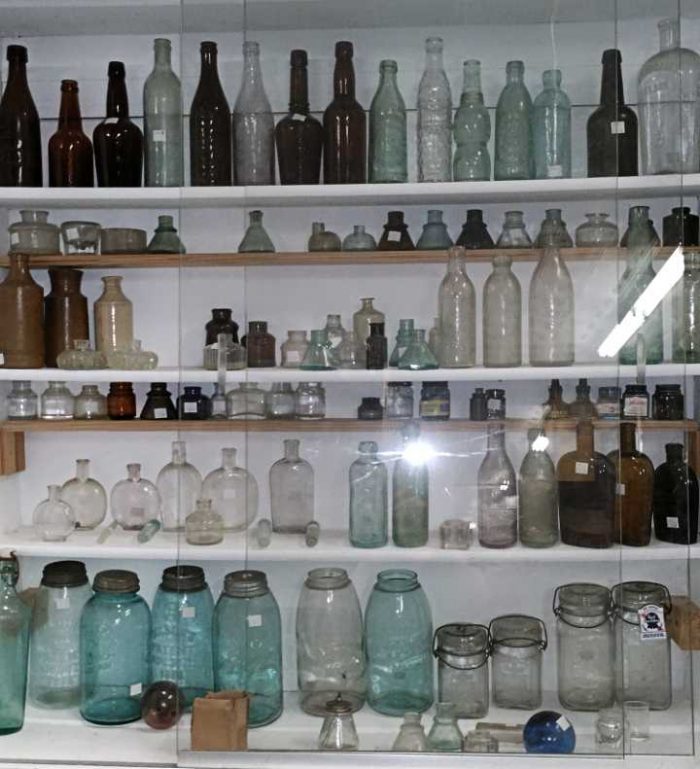 In the back of the store is a shelving unit with this wonderful display of old jars. Here's a little history behind the master ink bottles.
Master inks filled wells around the world

By David McCormick

Master inks are a great part of our country's history. If they could talk, what stories they could tell. Masters were used at Harvard and Yale and other colleges and universities, helping to put forward new ideas for a new country. They were found at the Civil War campsites at Gettysburg, Shiloh, and Fredericksburg, helping to record the acts of bravery as well as the horrific events that took place. The masters helped pen the letters home to friends and loved ones, and record events in soldiers' fireside diaries. The masters are partially responsible for creating a record that lives to this day.


As their name implies, the master inks would be used to fill smaller ink containers. They often survived because they could be reused, whereas smaller inks might be thrown away.


While there is a lot of information on smaller inks, master inks are somewhat overlooked.


The master inks were generally made of glass, pottery or ceramic. They come in several varieties including 'pourer' inks, which were used to top off inkwells and the bulk type, used for filling the inkwells.


Master inks are highly collectible. Their larger size allows them to be displayed more prominently than the smaller inks. The wide variety of colors and shapes offer a wide selection to the collector. Aside from their size, shape, and color, the master inks can be categorized by their makers, countries of origin, and age.

from Antique Weekly
Besides the master ink bottles, blob top bottles, and ink bottles, there are 1800s Mason jars.
This is a wonderful variety of some very collectible pieces. Stop in soon and browse our 9,000 sq ft of collectibles. And don't forget our Beer MuZeum – another 2,200 sq ft of brewmania and Nascar collectibles.
Of course, we're here and we'll be watchin' for ya!