Weather Will Not Deter Our Holiday Celebrations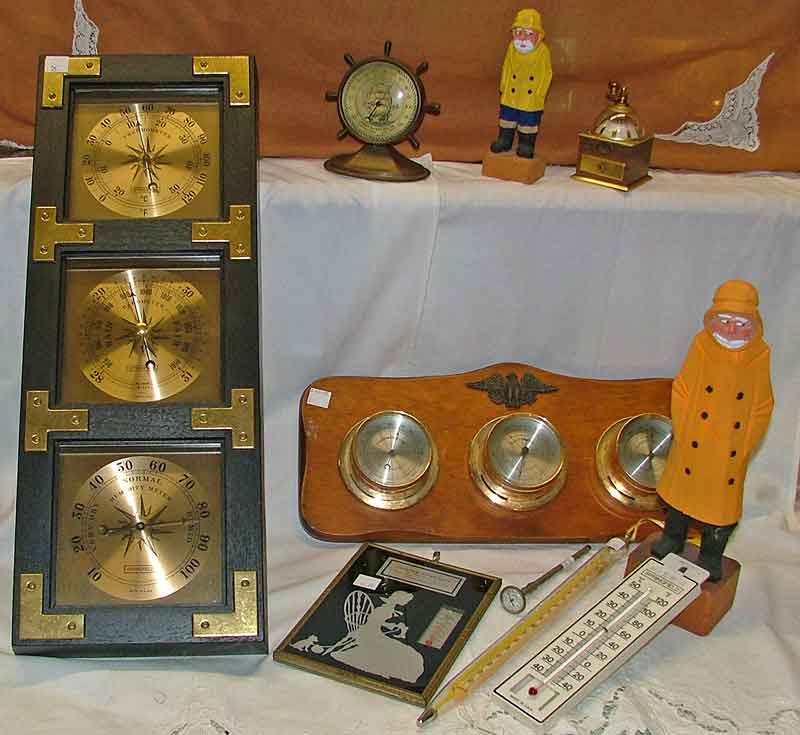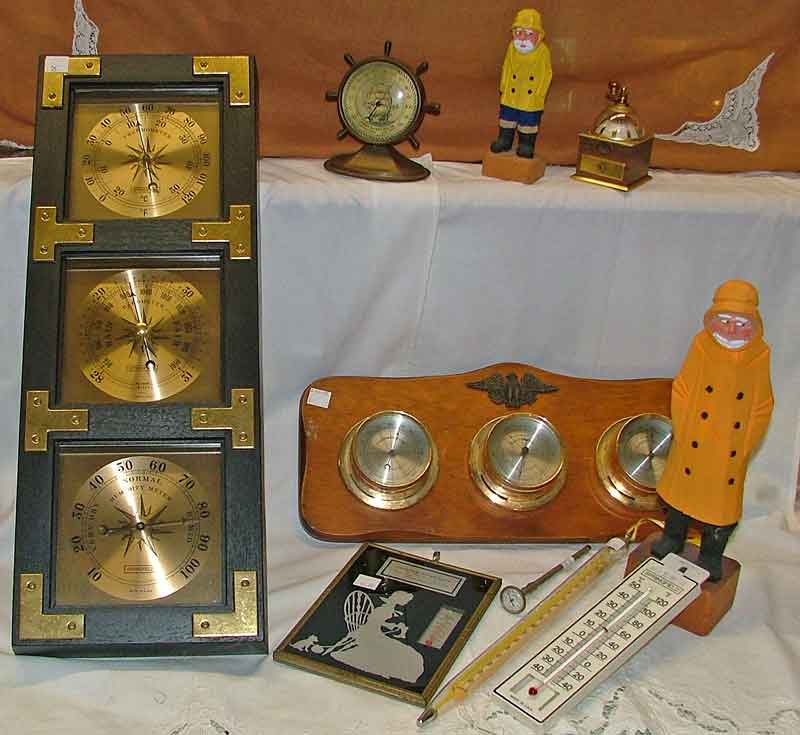 George gathered up the above items to add to your home or office decor – or to give as a very useful and beautiful gift. More importantly, you'll always know the weather pattern where you're at! The tall black case with brass trim includes a thermometer, barometer and hygrometer. We know a thermometer gives us the temperature. But do you know what a barometer or hygrometer tell us?
Temperature and humidity are the two most basic of weather variables and all of us are interested in what they are right now and what they will be in the future. Hygrometers measure the amount of moisture (or water vapor) in the air, commonly referred to as humidity. By knowing the percentage of humidity in the air along with the current temperature, dew point temperature and heat index can be calculated. These factors can be important to those who work and play outside. They are also important to farmers and other agricultural concerns with regard to stress in livestock or plants, or in properly irrigating crops. With an easy-to-read display and fast response time, analog hygrometers offer excellent accuracy and the ability to be calibrated.   from weathershack.com 
Barometric pressure plays a large part in the ever-changing weather pattern.
As a very loose rule, a high-pressure area will be clear, and a low-pressure area will be cloudy and rainy.  from Science: How Stuff Works
The 'pilot wheel' is a thermometer created as an advertisement for Carney-Berman Mfg. Other items include "Old Salt" wood carvings, a coffee grinder thermometer, wood framed barometer-thermometer-hygrometer, a plastic Springfield thermometer, a woman silhouette that is a thermometer and an advertisement for Campus Pharmacy. There is also a glass thermometer for fish tanks by H-B Instrument Co., made in Phila PA USA,  and a small a/c thermometer.
We doubt that you've really thought about all the possibilities for gift-giving available to you at Bahoukas Antique Mall. Be sure to stop in soon and discover for yourself. We'll be watchin' for ya!