Bring Summer Indoors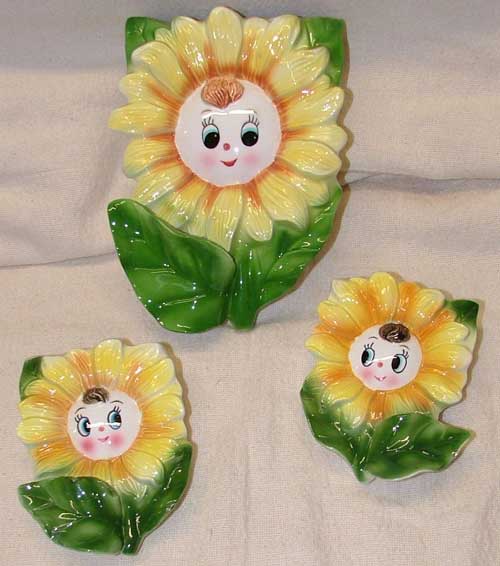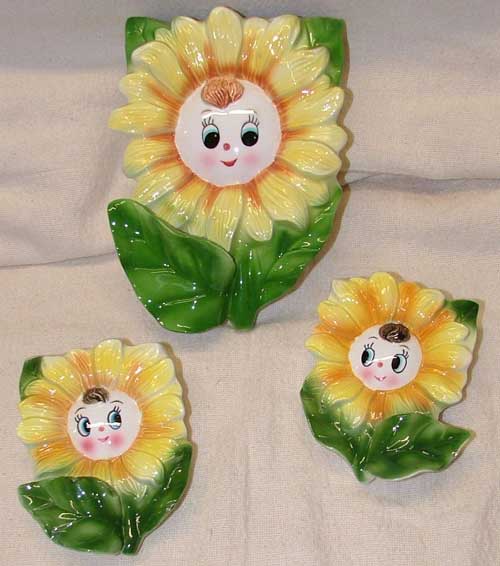 Wall Pockets are a wonderful way to bring a little summer sunshine into your home as the cooler weather announces the arrival of Autumn.
The photo at left is a set of 3 Smiley Flowers by Holt-Howard. These would make a cute addition to a sunroom or a kitchen with a wee bit of ivy growing from them. Below is a bit of history of the Holt-Howard Corp.
Holt-Howard was an importer that started working in New York City in 1949 and moved to Stamford, Connecticut, in 1955. John and Robert Howard and Grant Holt started Holt-Howard, whose first products were Christmas items made and sold in the United States. The company sold many types of table accessories, such as condiment jars, decanters, spoon holders, and saltshakers. The figures shown on some of its pieces had a cartoon-like quality. The company was bought out by General Housewares Corporation in 1969. Holt-Howard pieces are often marked with the name and the year or HH and the year stamped in black. The HH mark was used until 1974. There was also a black and silver label. Production of Holt-Howard ceased in 1990. Similar pieces are being made today by Grant Holt, one of the founders, and are marked GHA.     from Kovels.com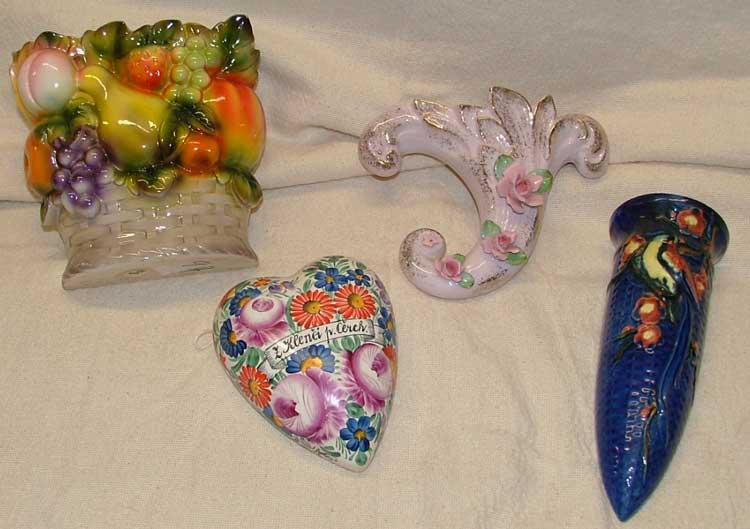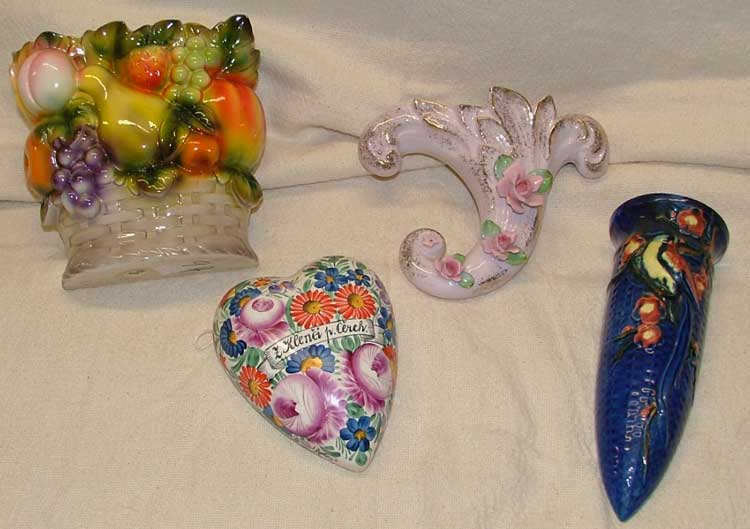 Here are a few more beautiful wall pockets. There really is a design for every decor. Top left is a basket filled with fruit and top right is a cornucopia with rosebud decoration by Lefton China. Bottom right is a Czechoslovakian heart shape covered in florals and the deep blue tube on the bottom right has a bird/flower design. Besides tucking an air plant or a bit of ivy in them, they could also be used to store pencils, paint brushes or other small items.
Wall pockets of yesteryear can add a dash of wonderful color and creativity. So drop by Bahoukas Antique Mall soon and see what wonderful treasures you might find to add your personality to your home and office! We'll be watchin' for you!