and Army Medals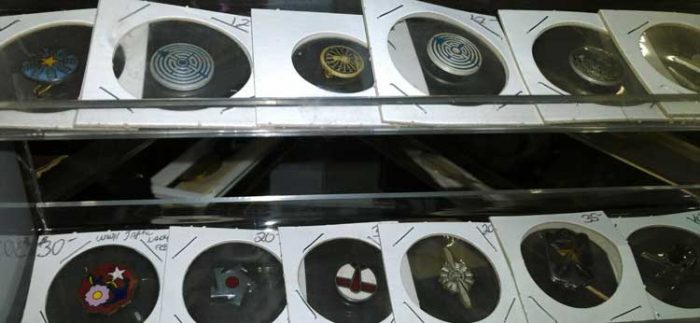 According to Wikipedia, we have the following explanation of a German "Tinnie:"

"Tinnie" is the common term for a commemorative medal made from a non-precious metal such as zinc or tin (or even plastic) and with provisions for being attached to a garment and displayed while worn. Such medals were commonly sold or given away at public events to build group cohesiveness or to lend prestige to the wearer. The "golden age of the tinnie" was World War Two, and the Nazi Party and the USSR were among the most prolific disbursers of them. They are avidly collected today by hobbyists and, although usually inexpensive to obtain, are often collected in conjunction with coins, exonumia, military awards and decorations and other related small stamped or cast metal objects.

A wonderful way to learn about history is to collect U.S. Military Memorabilia. We have a section just for you! Included are these U.S. Army Medals.
We look forward to showing you this area. And yes, we'll be watchin' for ya!