Need a Bit of Last Minute Holiday Decor?
Candles – candles – candles will help to complete the decorations!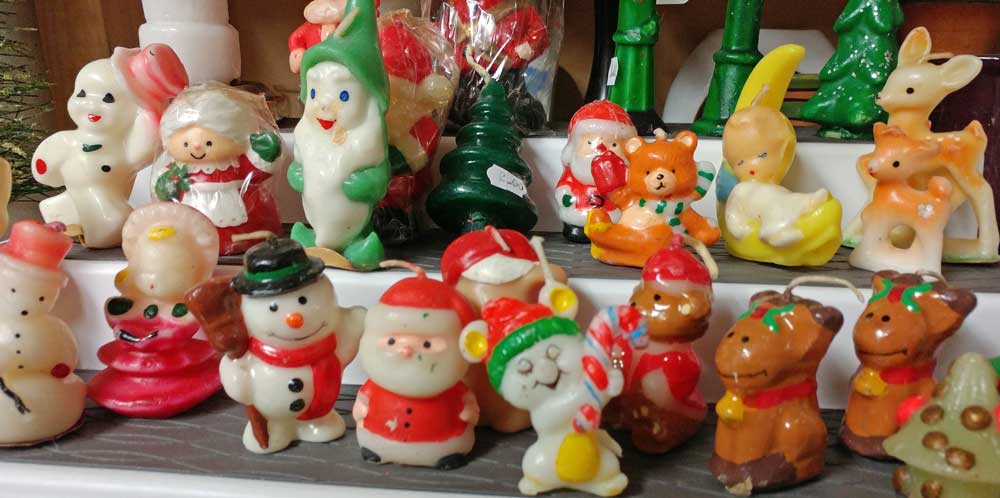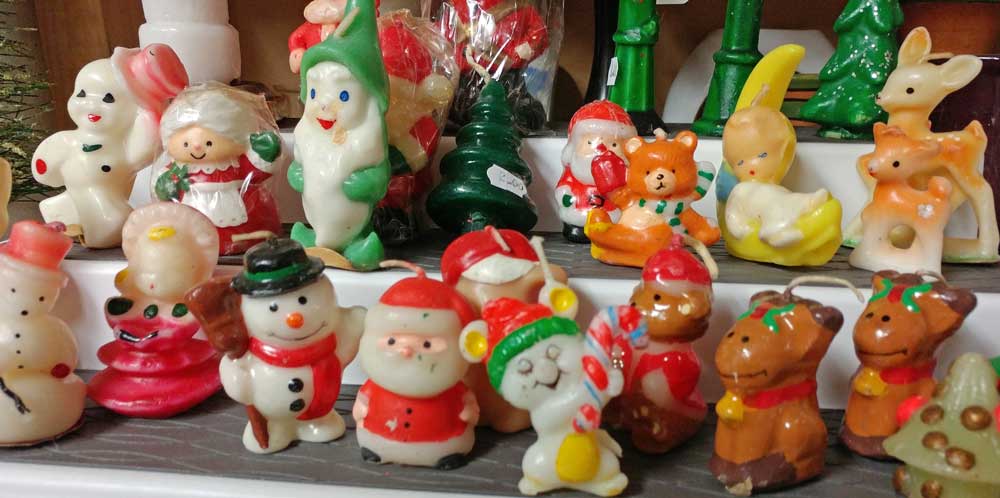 From very collectible candle figures above that include Santa, snowmen, Mrs. Claus, carolers, teddy bears and reindeer, we have a wonderful assortment of candles and candle holders to add the final touch to your holiday decorations!
The above photos show more selection to our holiday figures, tall electric candle-lights for porch, deck or large entry way, and a sample of metal or wood candle holders. Beautiful additions to add a bit of 'festive' to your holiday decorating.
Below are several examples of candle holders that would add a taste of class to your holiday table or mantle. But they're also beautiful and will add to your home decor in any season.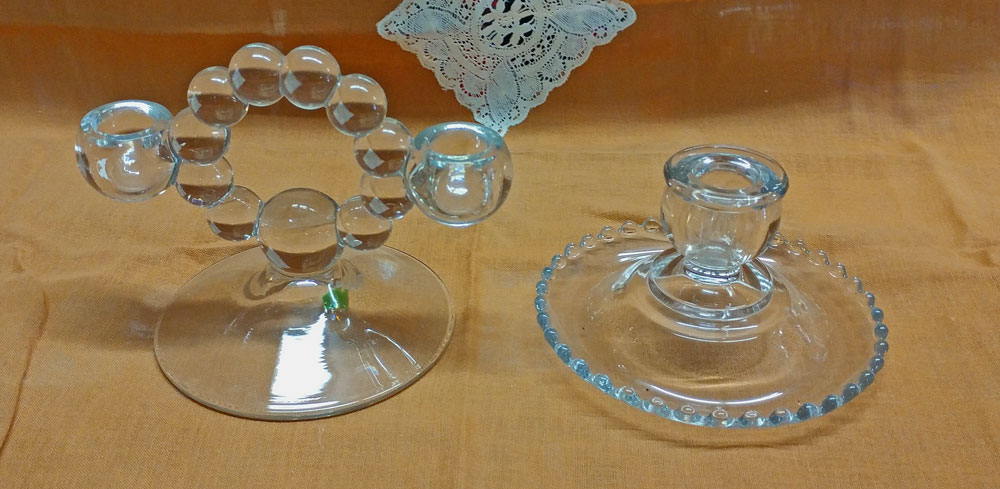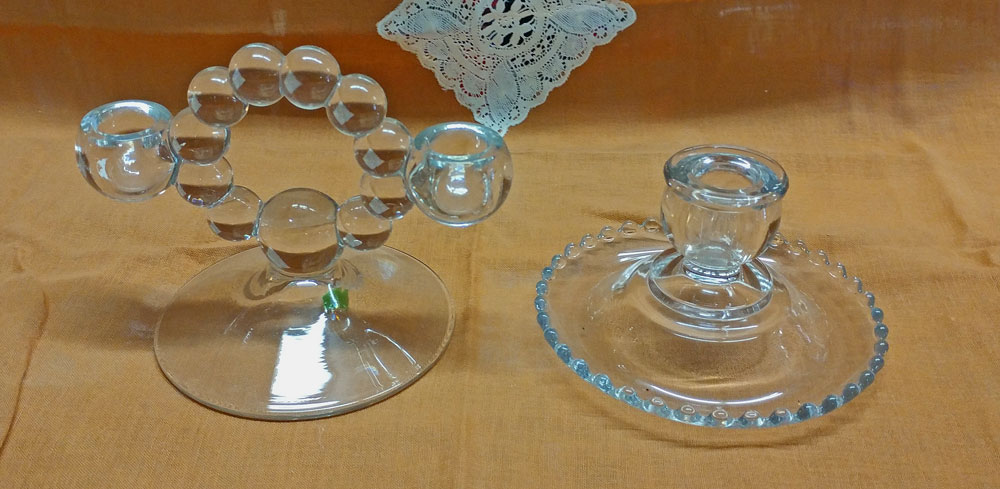 Above is a sample from our Candlewick Glass collectibles. These candle holders will add sparkle and warmth to your holiday. They were very popular beginning in the late 30s and on…
Under the leadership of Newton—with the help of designer Carl W. Gustkey—Imperial rebounded. In 1936, responding to the increasing popularity of elegant glass, Imperial released what would become its most successful line: Candlewick. The name was inspired by a Colonial-style needlework technique called candlewicking, and the design featured colorless pieces with small decorative glass beads around the top of each piece. By the 1950s, Imperial was producing more than 200 items in the Candlewick line, which was competing with Fostoria's American line and Cambridge's Rosepoint.    from CollectorsWeekly
Below is a sampling of candle holders from just one of our many shelves of collectibles at Bahoukas.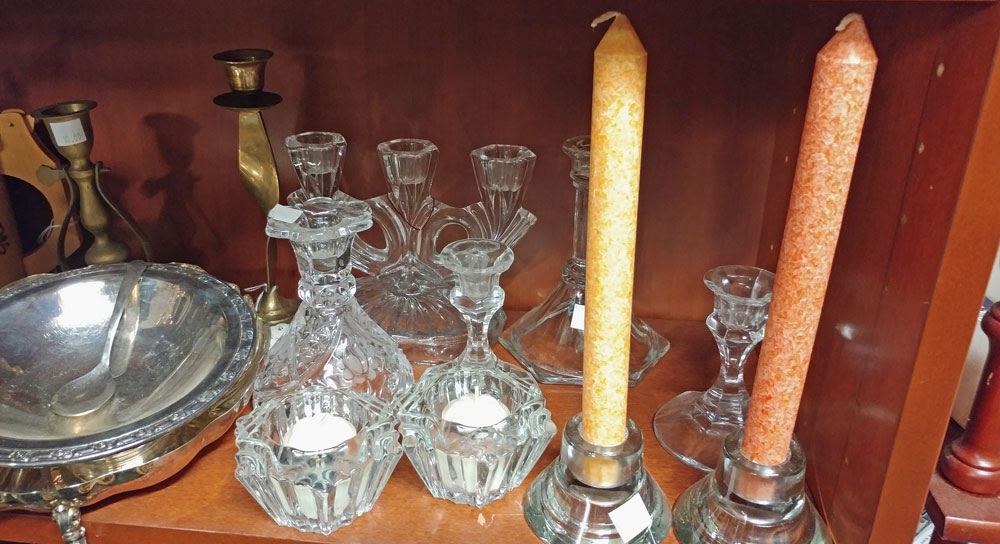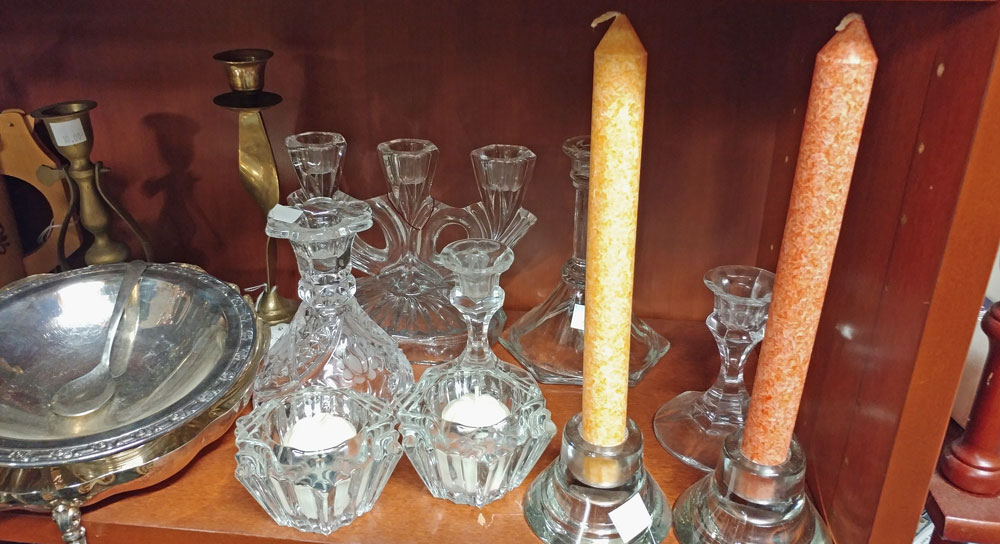 Needless to say, even in the least hours before the big celebrations for the holidays, we have some excellent choices to add warmth and charm to your home decor. Hurry in … we'll be watchin' for ya!