What's the connection between Bourbon and Cookies?
Two great collector pieces, that's what! A really delightful decanter and a cookie jar for 'space enthusiasts.'
Old Cabin Still 1969 Hillbilly Decanter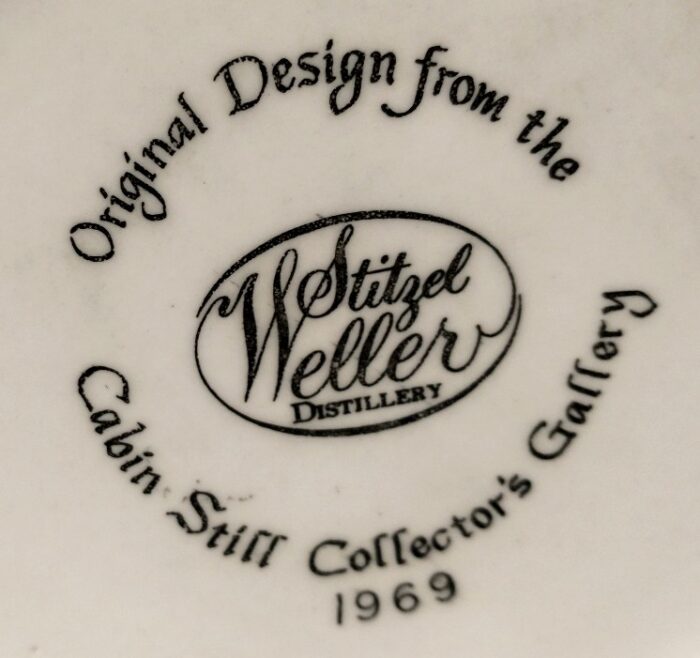 Do you know what makes the difference between Bourbon and Whiskey?

… and the cookie – Friendship 7?
This beautiful 2-pc black pottery McCoy cookie jar, shaped like the Mercury capsule, is from 1962, commemorating the "Space Era' and the "Friendship 7 Mercury Capsule." Do you want to know what's really exciting about this piece? There is actually one in the collections at the National Air and Space Museum!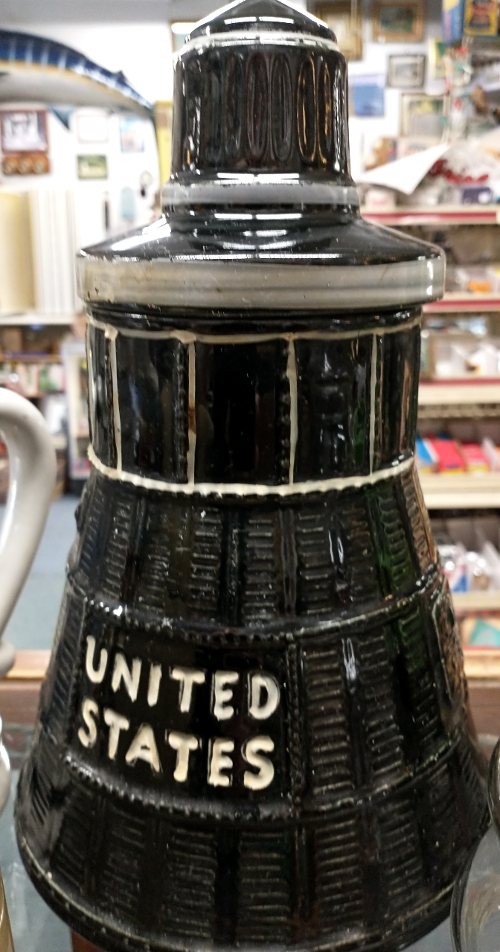 Now you know, these are two unique collectibles that just might be the perfect gift for Christmas. It's never too early to be gathering the perfect gifts for the special people on your list. Stop in and see these two pieces for yourself. And as always, you can bet we'll be watchin' for ya!