Baking and the Holidays – perfect match
The holidays bring thoughts of enjoying our favorite baked goods. Just thinking about them causes us to imagine the aroma of mom's kitchen. We have family traditions and stories that are wrapped in the various specialties from the kitchen that make the holidays special.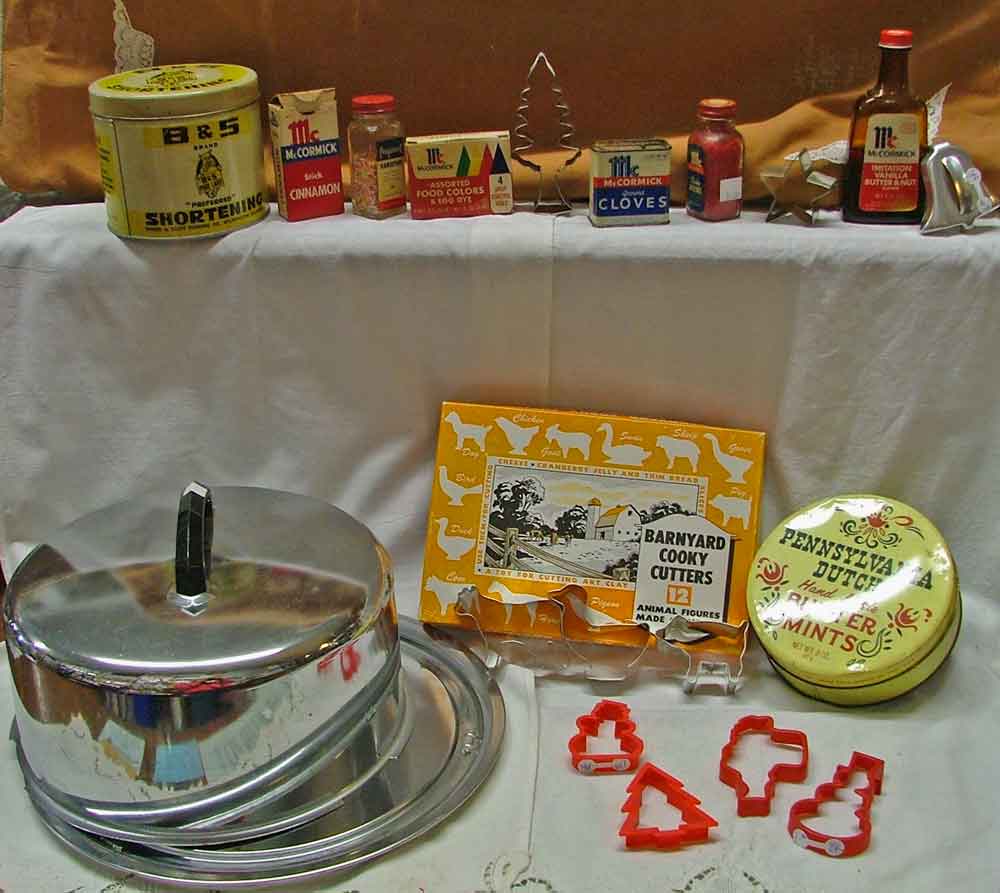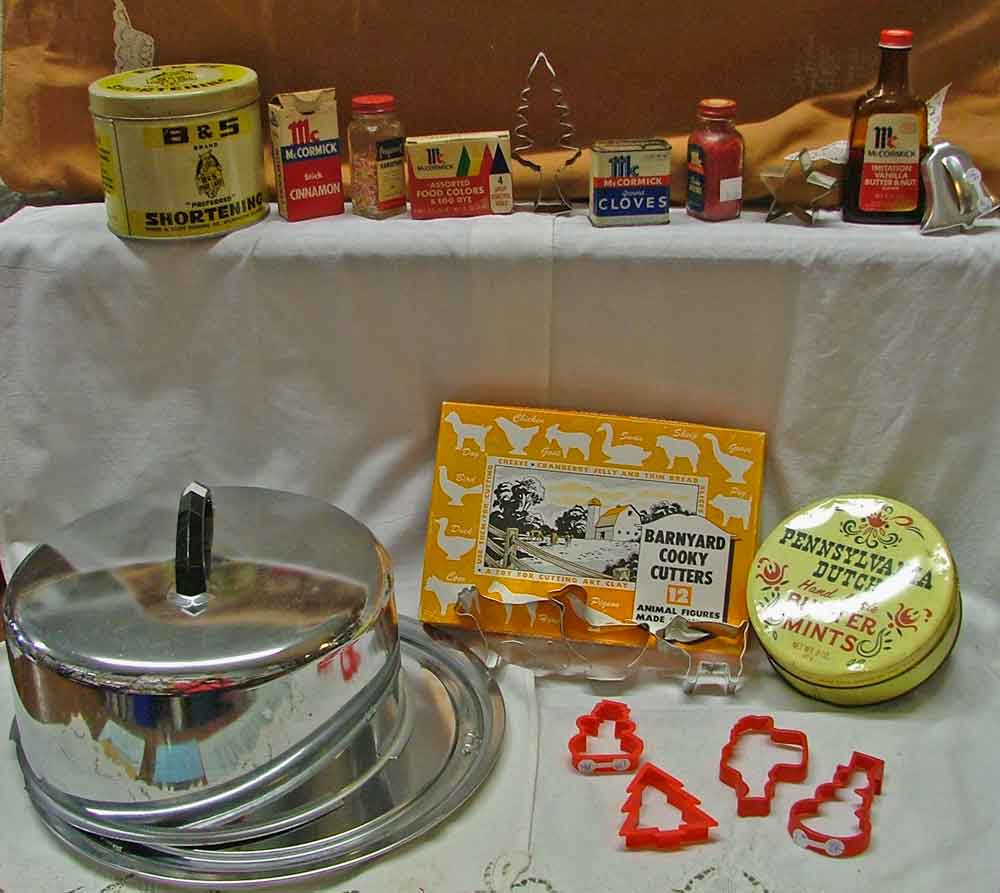 The above items are just a few of the many bakery items available in our shop. We also have rolling pins and various other kitchen utensils, wonderful mixing bowls, and even old cookie sheets and cake pans. (We like to think of them as well-seasoned!)
Beautiful cake plates of just about every design are also available.
If you CLICK THIS LINK, it will take you to another post of just a small selection of egg beaters as a sampling of the many kitchen tools you may need.
So stop by Bahoukas Antique Mall for the perfect collectible as a gift – of for you to actually use and enjoy while create your baking specialties this season. We'll be watchin' for ya!