Some have started – others will start next week!
We walked around the shop this week to find school-related items. We have a couple of fun posts for you.

Just the tin (top photo) that these watercolors are in is beautiful. Below you'll see the actual watercolors and most are still complete. What a fun way to say, "Happy Back to School!"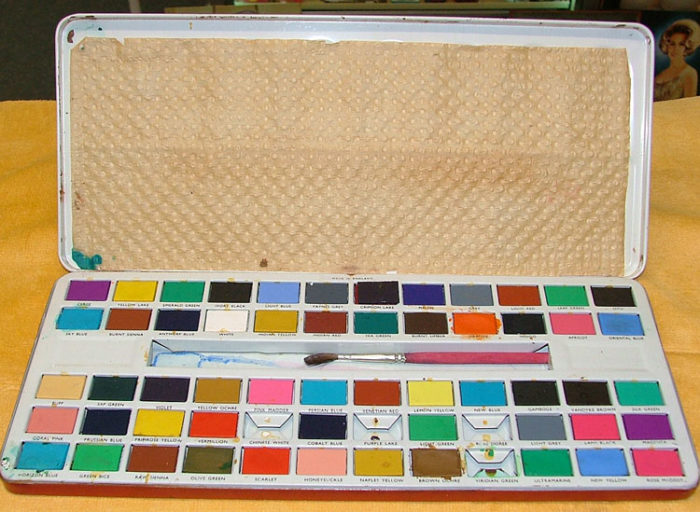 Below is a group of very unique school collectibles.

On the right is an individual slate board from the 1920s-1930s. In front is a plastic recorder from Creative Playthings (R) from the 1970s. On the left is an 1883 vintage item: From Blackboard to Books – Calkins's Reading Cards. There's a sample reading card in the middle.
Going back to school may have a bit of trepidation to the youngest, while some returning students look forward to it and others feel like it's a punishment to be endured. But no matter, we send best wishes for a successful year to each and every student!
Drop by Bahoukas Antique Mall and check these items and more. Yes, we'll be watchin' for ya!