Why Do We Love Comics?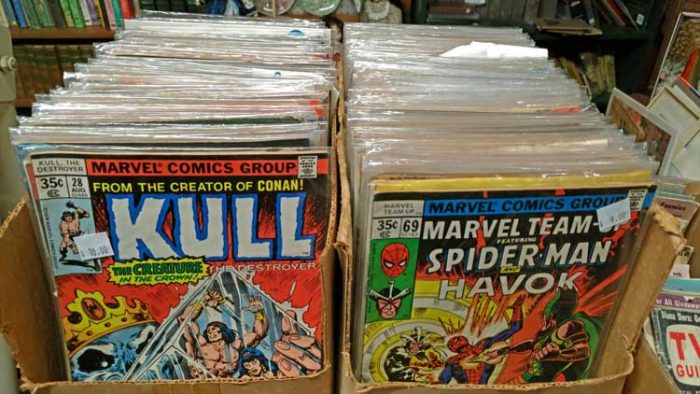 How many times have you looked at someone enjoying a comic book and wondering "why?" Well, according to Scribendi, there are a number of good things to come from enjoying a comic book including the one below:
#2: Comic Books Help Us Think Differently
According to University of Windsor English professor Dale Jacobs (2007), comic books require readers to create meaning using "multiple modalities." Readers of comic books must process all the different components—visual, spatial, and textual—of what they are reading and integrate these components into one solid understanding of the story. This means that, even though comic books may appeal to readers for the same reason these individuals are drawn to other forms of entertainment, such as television and video games, reading these books actually involves much more complex processing. More research remains to be done regarding the neurological benefits of reading comic books, but it is evident that there is far more to this genre than simply "looking at pictures," as some critics of comic books believe.

from Scribendi
I'll bet you never thought about that. So possibly for you, or even for a young person who seems to not care about reading, maybe it's time to start your own collection of comics. The article above has 5 great points to encourage enjoying a few comic books!
We have comics that include: Golden Age, Silver Age, Modern Age, Disney, Super Heroes, Villains, Adventure, and War. Well, those are just for starters.
By the one, did you know that this #1 Collectible Comic is SUPERMAN #1 Action Comic! Sorry, we don't have one of those!! But we'll help you browse our selection if you stop by and say 'hi!' It's such a fine day! We'll be watchin' for ya!