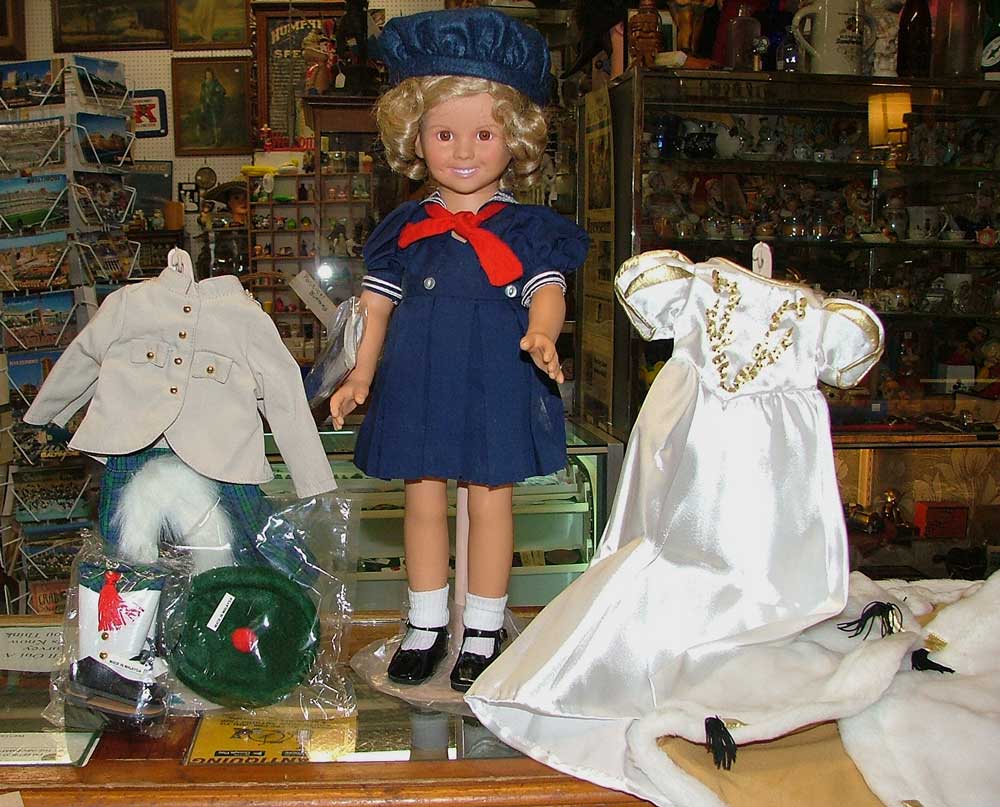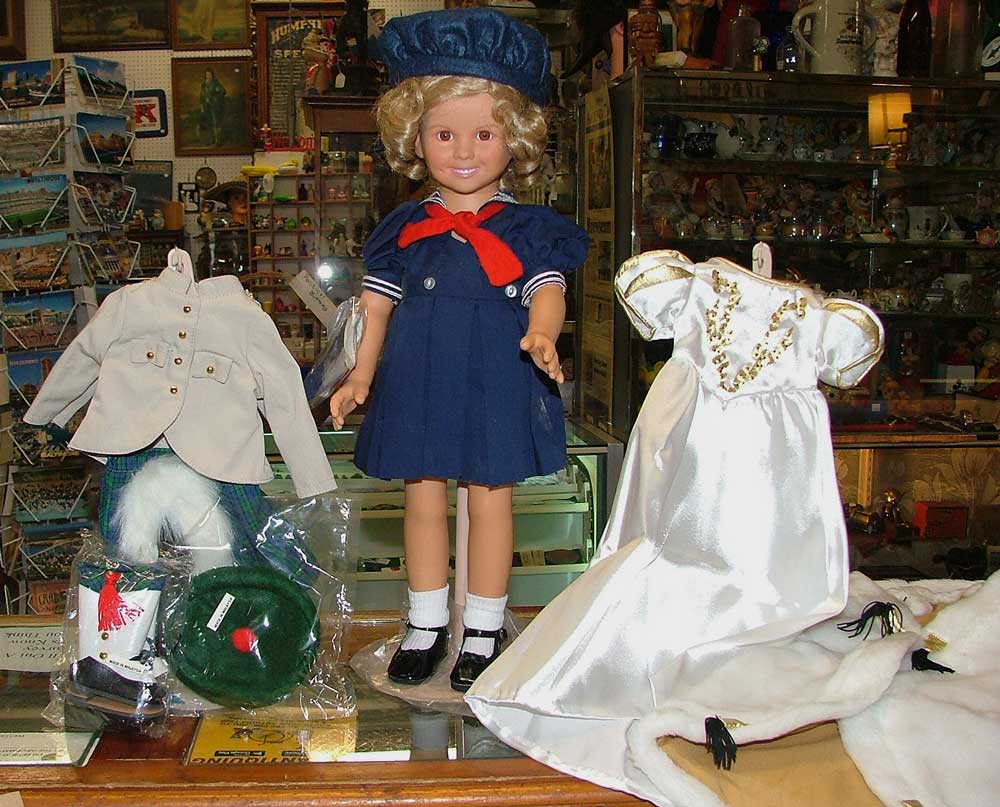 This 16″ vinyl Shirley Temple Dress-Up Doll is in exceptional condition. The outfit to the right is "Little Princess" and includes a white fur cape that adds so much to this gorgeous white gown with Gold Trim. On the left is from "Wee Willie Winkie" and sports a kilt, jacket, and beret! We don't often post an item with prices, but we've had 16 outfits for the Shirley Temple Dress-Up Doll but no adult.
$175 for 16″ Shirley Temple Dress-Up Doll and 6 outfits.
All items are in original boxes, many with original certificates. Many of the outfits have never been out of their wrapping (other than when we took photos)!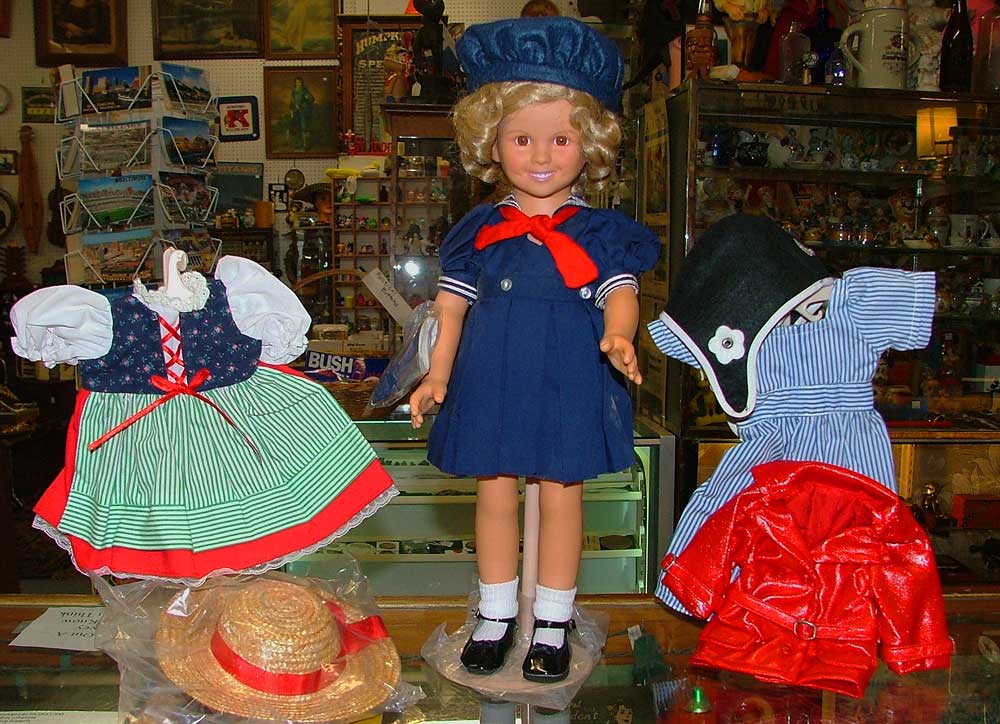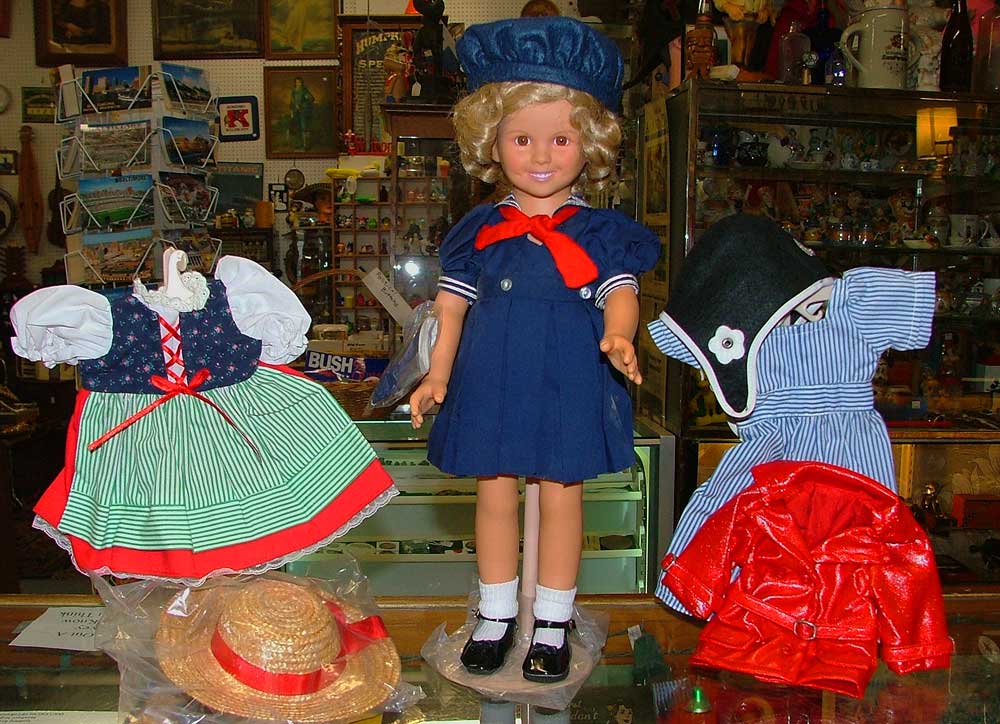 Same doll with two more outfits: Heidi (on the left) and Bright Eyes (on the right).
"Heidi" needs little explanation since most of us know the story. It's a cute dress with a big straw hat and red ribbon. On the right is an outfit from the movie, "Bright Eyes." A great faux leather jackets and more.
And the final 2 outfits in these photos: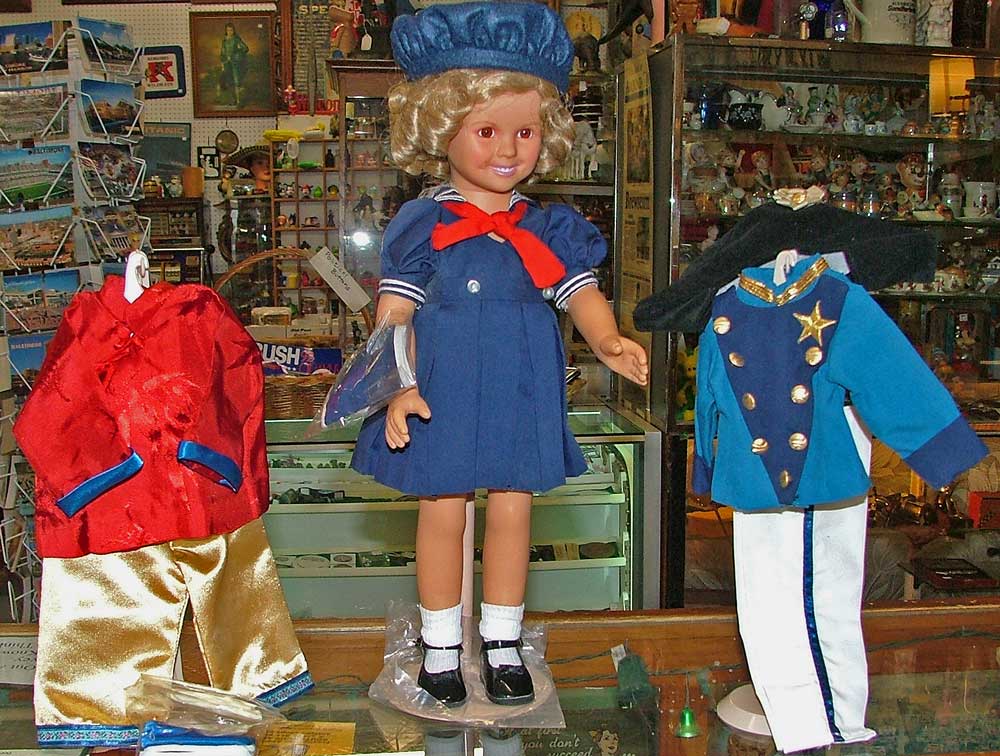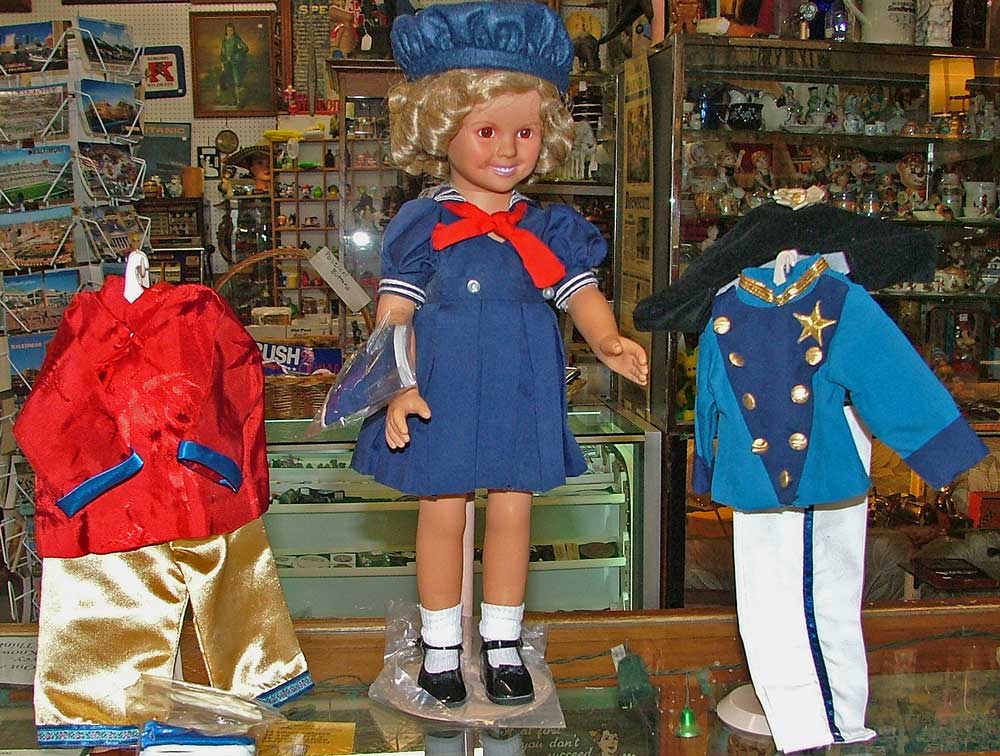 Again, the same doll (yes, we only have 1) with the outfit on the left from "Stow Away;" on the right from "Rebecca of Sunnybrook Farm."
Again, it's one doll with 6 additional outfits. I might note that we have 16 outfits. You can choose the 6 that come with the doll for $175. If you want the balance of the outfits (10 in all), talk to George!
CLICK THIS LINK if you're interested in locating the movies or viewing some on Youtube.
Come in and check this out. Would a young lady on your holiday list love this gorgeous doll? Or maybe as a collector, you would love to own this. Either way, stop by Bahoukas today for the doll and 6 outfits – or all 16! We'll be watchin for ya!