early to mid-1900s Cut Glass & Crystal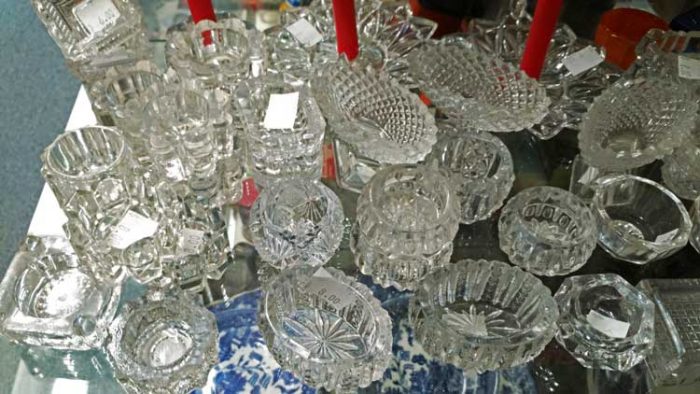 Do you use Himalayan Salt and possibly buy it in a bulk bag? We have a wonderful selection of salt cellars to use on your table setting with your Himalayan Salt.
These pieces also make great candle holders, excess coin collectors, and even for toothpicks. What might you be able to use one or two of these beautiful, tiny dishes for?
Wondering how to tell the difference between cut glass and crystal? It can be a challenge. But CLICK HERE for a post that might help when you're shopping your favorite antique stores. Of course, the top of your list is Bahoukas, right?
Stop by Bahoukas Antique Mall & Beer MuZeum soon. Yep, we're always watchin' for ya!