Currier & Ives
Just seeing the name "Currier & Ives" conjures scenes of winter and the holidays. This 4 pc canister set would make a stunning gift for someone special.
If you desire a wee bit more color – or a lot in this case, this 4 pc canister cornucopia set with fruit on the lids might be just the perfect gift or be great on your kitchen shelf.

Variety of Glass and Ceramic for Entertaining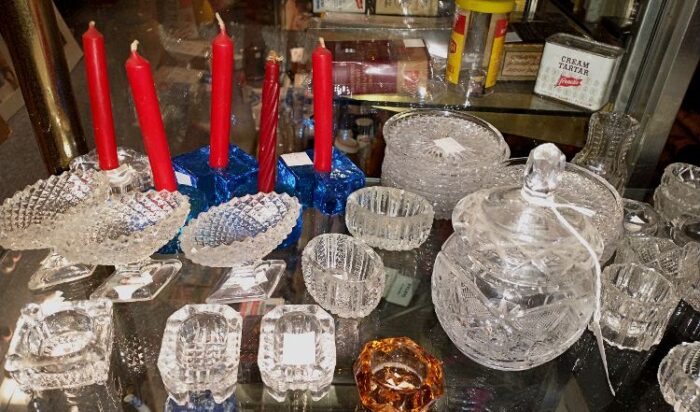 Add a bit of sparkle to your holiday decor with the cut glass candy dishes, candle holders, small plates for appetizers or desserts, and salt cellars. These also make great items to create a unique centerpiece or to gift as a hostess gift.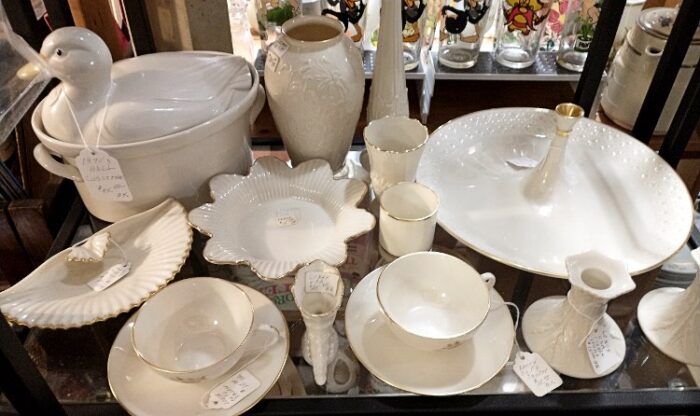 Whether you need a small tureen, candle holders, vases, and various serving dishes, here at Bahoukas we have a wide variety of items for your own holiday entertaining or to gift a special person on your list.
Perfect and beautiful drink set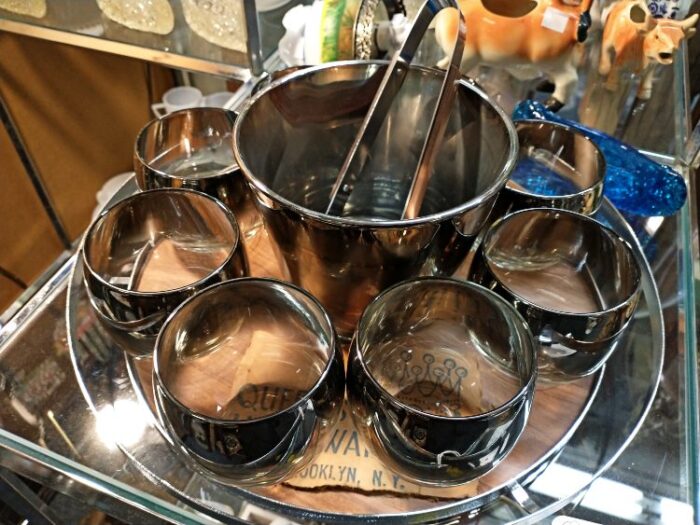 Relaxing by the fire or after a pleasant dinner, enjoy a drink using this beautiful vintage set. This beautiful mid-century Queens Lusterware drink set with tray, glasses, ice bucket, and tongs is a beautiful way to serve. Did you know it was seen in Don Draper's office on Mad Men?
This is just a sampling of ideas for holiday gift giving or to brighten up your entertaining that can be found in our shop. Stop in soon because you KNOW we're watchin' for ya!