Whether you're looking for an addition to your tins and can collection or you just love to use them for storage or accent pieces in your decor, we have a wonderful variety of cans that include everything from coffee to tobacco.
To view more of our posts for tins and cans, CLICK HERE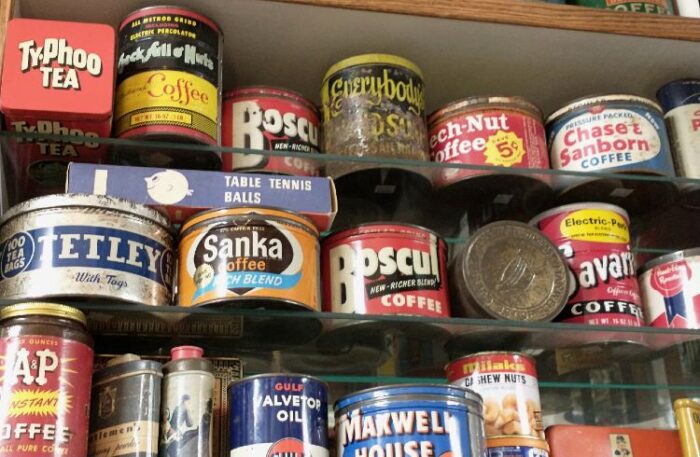 Coffee Tins to Beer Cans
How do you display your tin collection? Do you actually use any of them? Stop in and share your unique uses of your collectible tin cans. CLICK HERE for just one beautiful example of decorating with vintage tins to get your creative juices flowing!
Don't forget that in our Beer MuZeum we have a huge – huge – huge collection of beer cans as well!
To view more of our Beer Cans and Brewmania, click on Beer MuZeum in our categories. For a really intriguing collectible in our Beer Can selections, CLICK HERE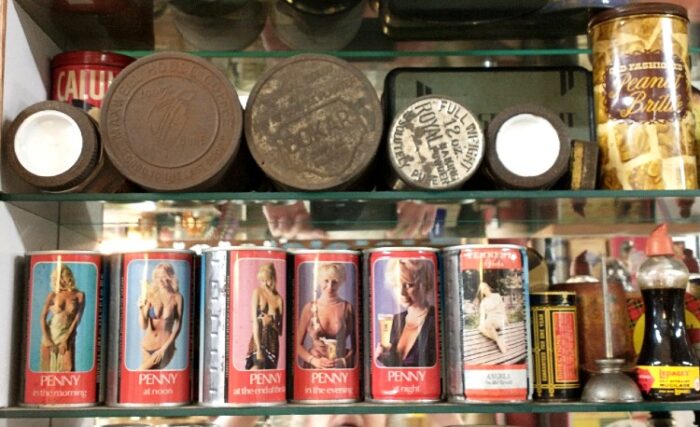 Of course, you know we'll be watchin' for ya. Stop by Bahoukas Antique Mall and Beer MuZeum soon. Share your interests and stories.