The crafter may just love a gift from Bahoukas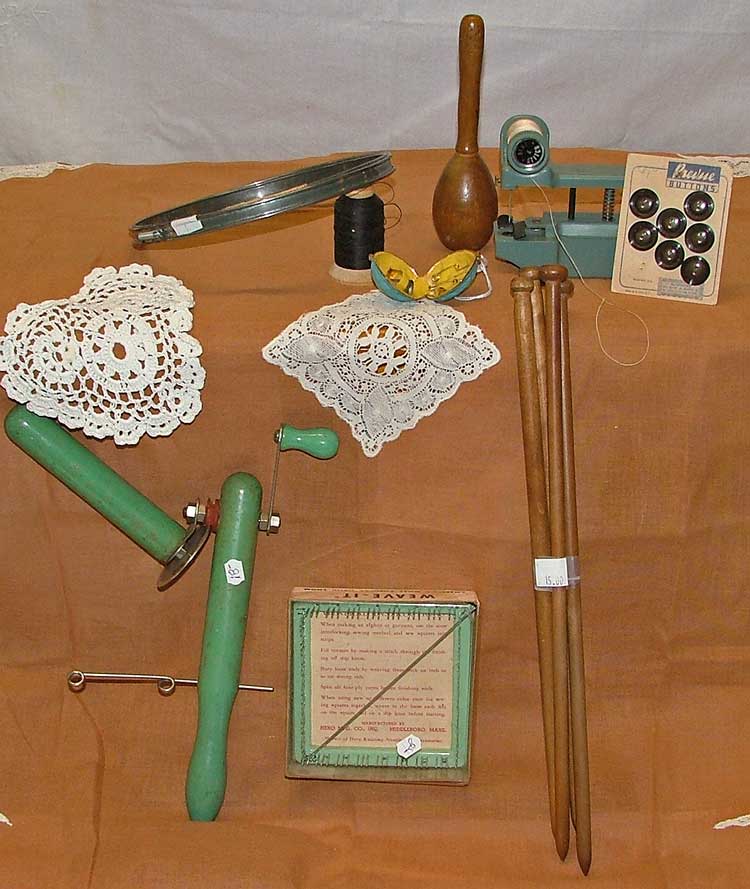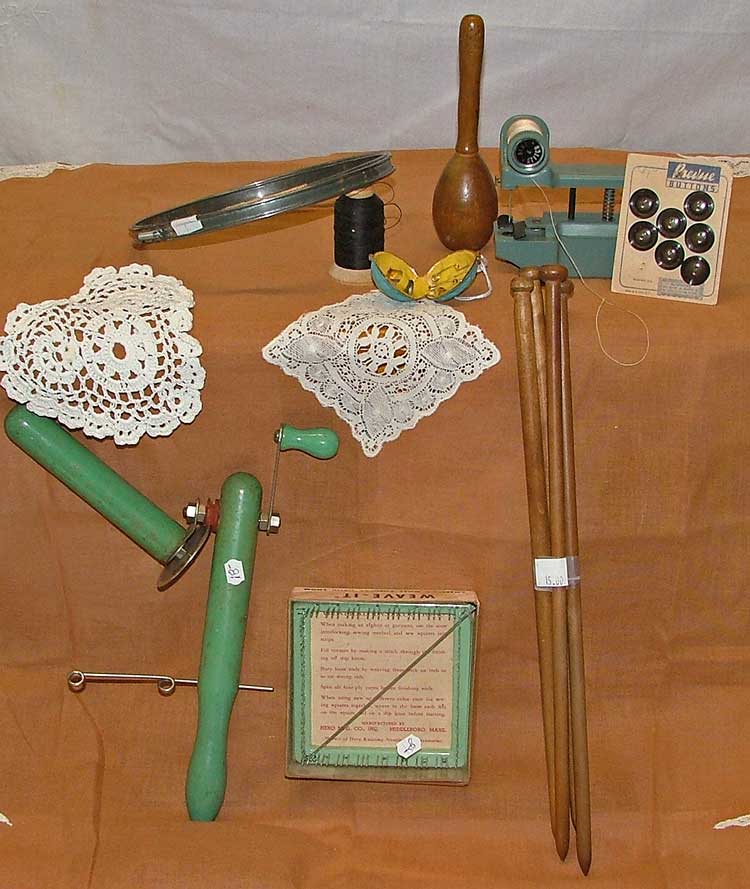 Here are some gift-ideas that you may not have considered being available at Bahoukas Antique Mall in Havre de Grace. They include top: embroidery hoops, sock darning egg, a hand held sewing maching, buttons, doilies, a 1950s walnut sewing kit, a yarn ball winder, a small weaving loom, and wonderful wooden large knitting needles.
This little sewing kit is really beautiful. It could also be used as a wonderful ornament for the seamstress on your list. Have anyone in mind?
We also have a number of craft books and magazines, and even old sewing patterns. So stop by today because, you know, we'll be watchin' for ya!