Day 12 of Our 44 Days of Gift Giving
Jewelry is a very much loved gift for many on our list. Have you ever considered an antique or collectible to fill that wish?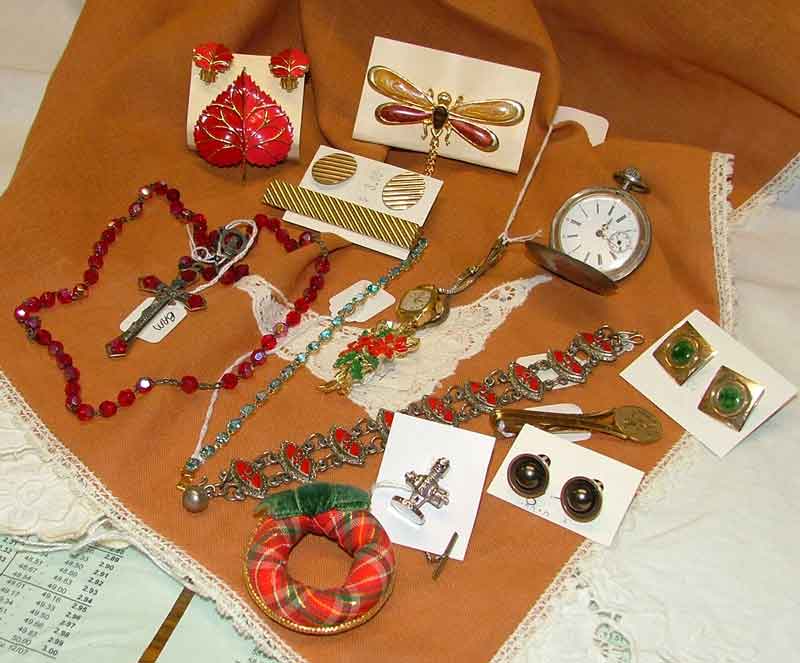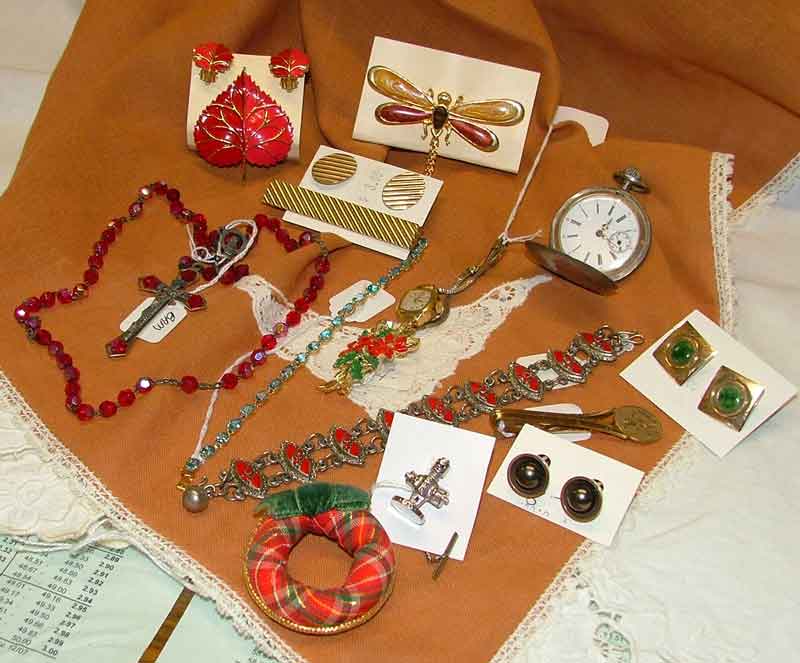 The above photo is a 'mere sampling' of the many unique and fun pieces of jewelry we have available for you this year!
Have a techie in your group that still wears a tie – or maybe one who would love to place this on a scarf? Check out the little 'robot man' tie tack (toward the bottom of the photo by the wreath).
We have a variety of wonderful jewelry items in red to add that festive charm to your outfit or to give to someone on your list. Possibly a vintage ladies watch or pocket watch might brighten the eyes of someone you know.
Whether it's fun and frivolous, or classic and stylish'…
…we have jewelry pieces for as little as 2-for-$3 to hundreds. We can help you find that perfect stocking stuffer, that beautiful piece that you know will be perfect, and even a silly gag gift – you know – just like 'ugly sweaters'!  Stop in to Bahoukas Antique Mall today… we'll be watchin' for ya!