We have a unique game from the 1970s.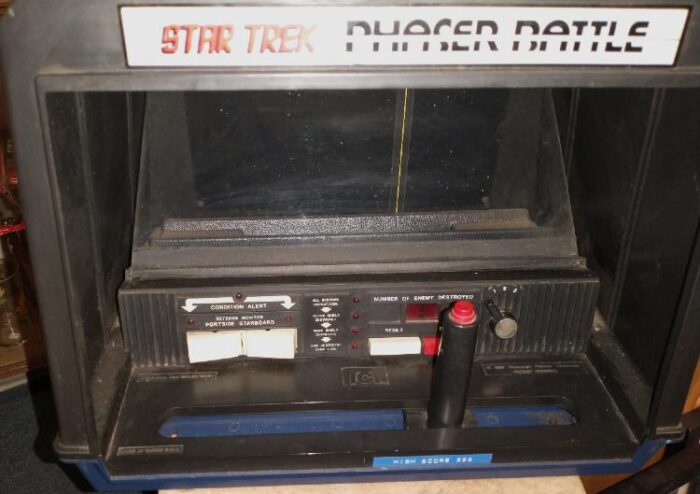 Star Trek Phaser Battle Game
This tabletop game is a challenge! But if you're a trekkie (or trekker) you may want to check it out.
Above: a clearer photo from a slightly different angle
Below: a photo of the box cover (from the internet – we don't have the box)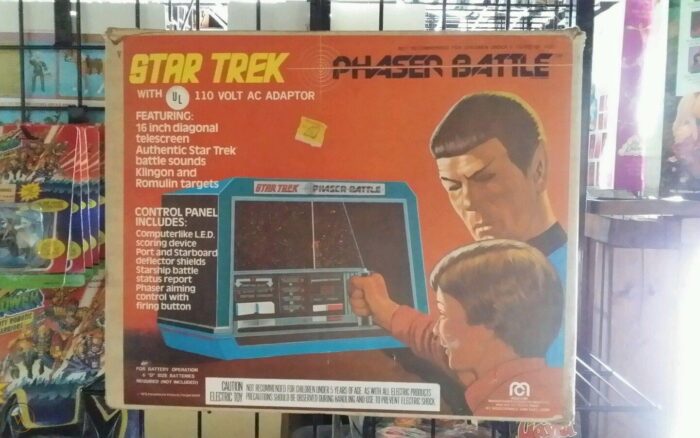 TRIVIA: Trekkie or Trekker?
Did you know there's a difference between the use of 'trekkie' and that of 'trekker'?
A Trekkie is the fan that has lost touch with reality. A Trekker enjoys being a fan, but still has both feet on the ground here in the real world.

from Smooth ReEntry
Check out the above link for Smooth ReEntry – it's a fascinating read if you like Star Trek – whether you're a trekkie, trekker or a trekkist (one who might watch it but doesn't go all ga-ga over it)!
Here, at Bahoukas, we have other Star Trek collectibles. Stop in so that we can say, "Welcome," and show you what we have. We'll be waiting for you!