Okay, maybe that's not a real word. But a person who collects "petroliana" is collecting gasoline and the oil business memborabilia.
Gas Stations on Every Corner
Do you remember when every busy intersection had a gas station on each corner? How many different brand names do you remember?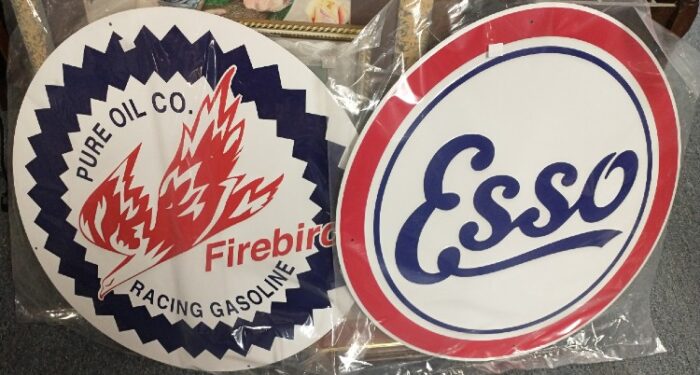 We wonder if there will be similar scenes where there will be electric charging stations everywhere designed to keep our cars and trucks moving? What do you think?
Stop in and chat. Since a number of folks ask for these fun collectibles, we found a nice selection for you to browse. Think holiday gift-giving!! It's not too early to start – after all, 14 weekends from now you'll be open gifts under the tree. WOW! And, of course, we'll be watchin' for ya!