Amazing Bible-Teaching Portable Class dated 1896
This unique piece is perfect for the right person. Could that person be YOU?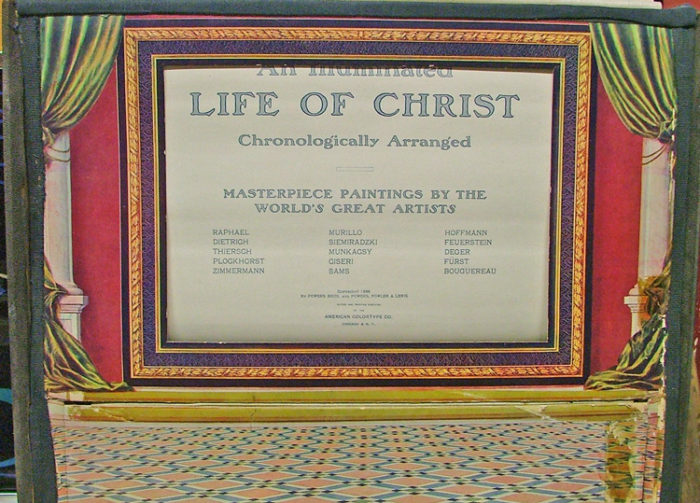 The briefcase opens into a lectern. The top works like a movie screen, with beautiful illustrations that are manipulated with a key-like hand-crank.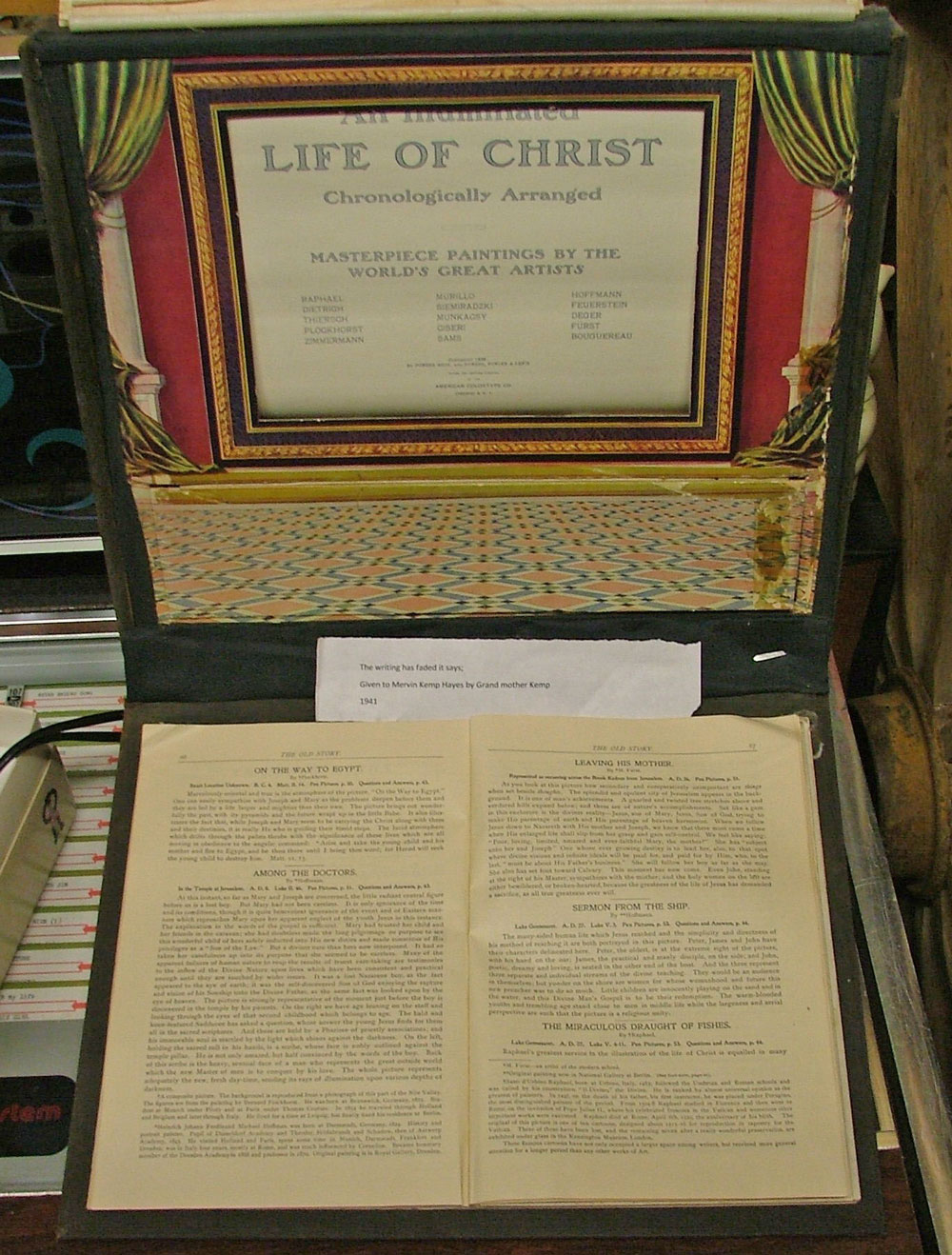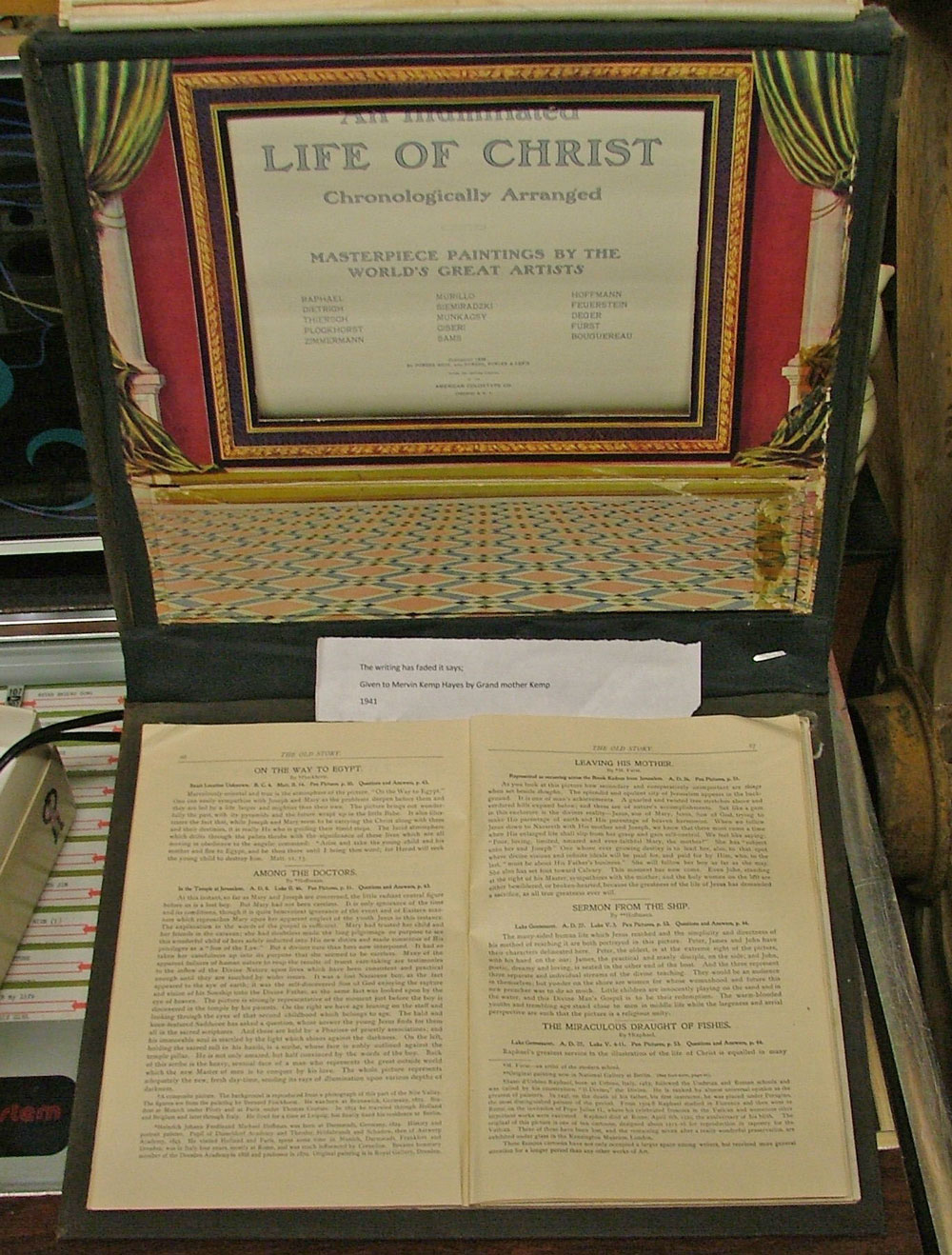 The book is a Bible study filled with Pen Pictures from Genesis to Revelation and includes descriptions of the plates (illustrations), maps and a Question and Answer section related to the stories.
The screen offers beautiful illustrations. Below are some samples.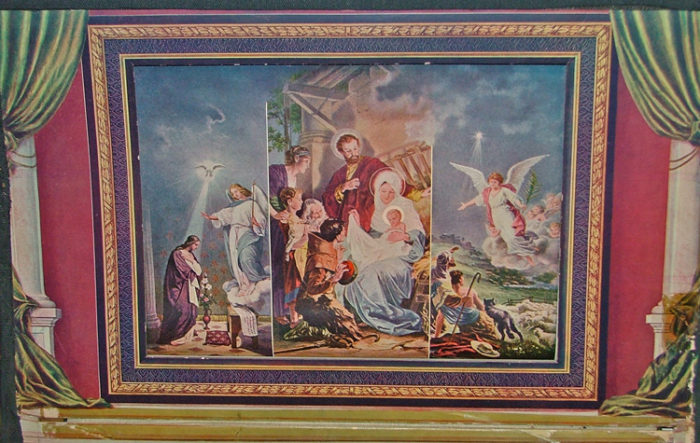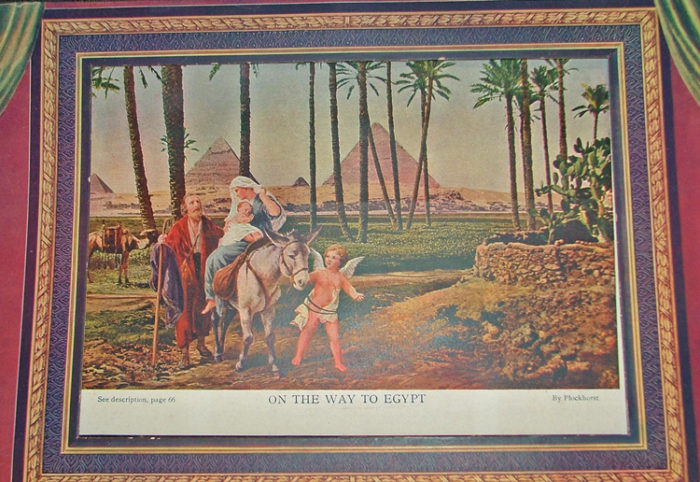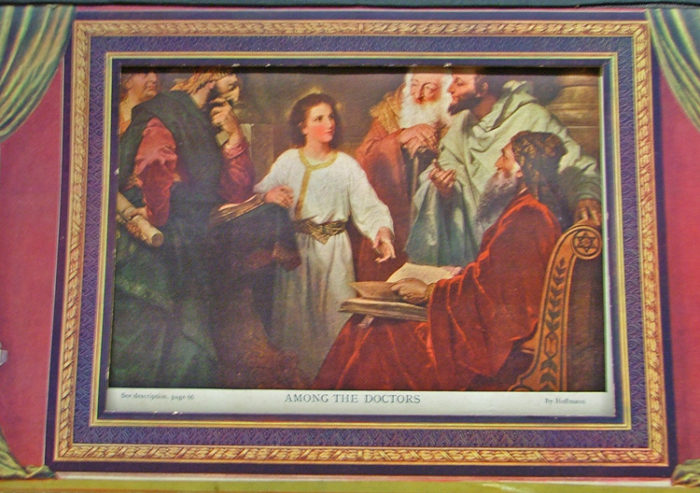 Published in 1902 by Powers, Higley and Company, Chicago. The copyright is 1896 by Powers, Fowler and Lewis