Movies Anyone?
You know we try to find a unique box or bin for our Wednesday surprises. Every now and then, we'll remember something tucked away underneath a counter, or spot a shelf behind a shelf, or something way up high. That's what happened today. These were sitting high up on a cupboard.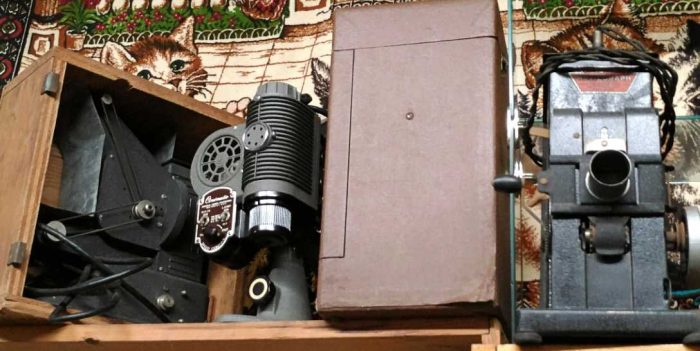 Have some old movies? Take a peek at these amazing old movie projectors. On the left is a 1940s Cinematic movie projector, all electric. On the right is a Keystone Movie Graph, electrified (meaning it uses an electric bulb rather than a candle) but hand operated.
Either of these would make a wonderful conversation piece among your collectibles. We encourage you to drop by today. If these aren't what you're looking for, stop in and see the many other collections we have. Yep, we'll be watchin' for ya!