Vintage Toys Can Be So Much Fun To Share
George found these toys from the 1970s that all work, They are just so delightful. Maybe a youngster would love one with their Easter Basket – or you collect toys and want to add these to your shelf. Stop in soon and check them out. Bumble Bug, Mother Goose, and Giraffe in a box are all ready to bring a smile to your face.
Doctor Doolittle's Giraffe in-a-box Vintage Toy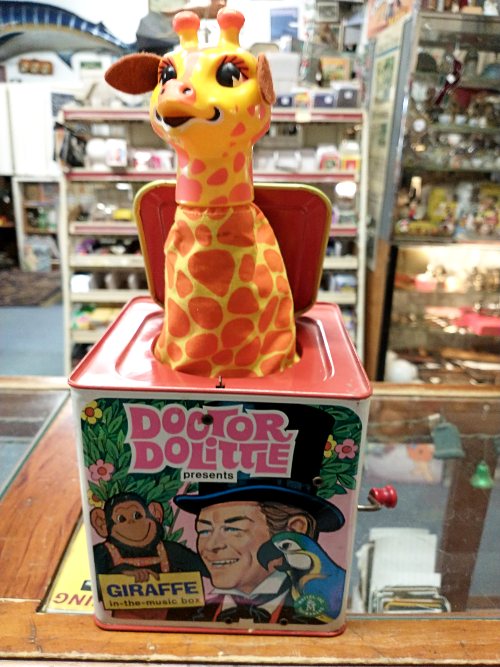 Mother Good in-a-box/So much fun!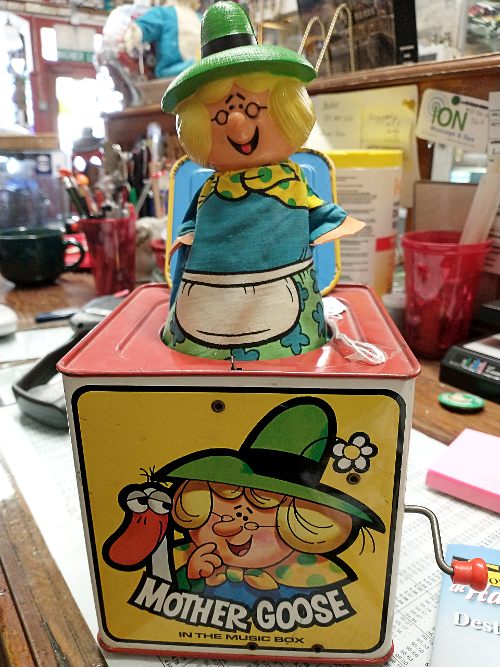 Everyone Loves Woody Woodpecker!
Admit it, you just love these! So whether one or two are for your collection, or a nostalgic gift to share with a special youngster, we encourage you to come to check them out soon.

Easter's coming … we're trying to help you be ready! And yes, we'll be watchin' for ya!