Yep – and Teddy Bear Picnic Day!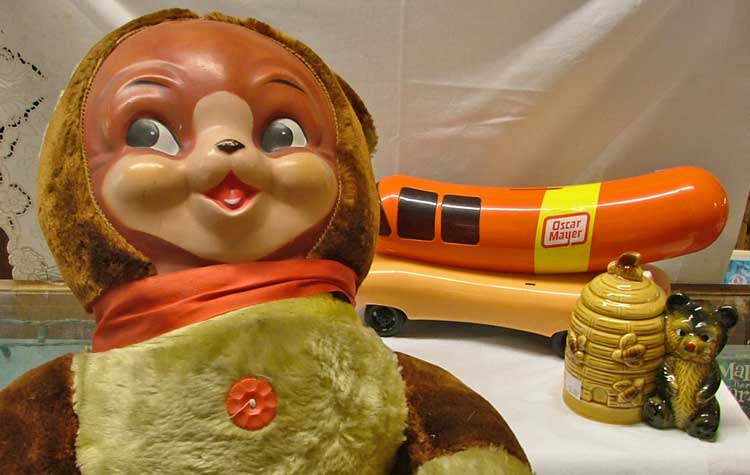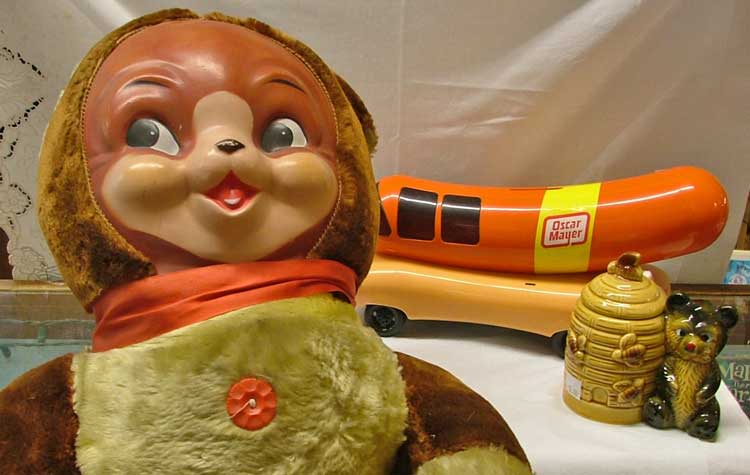 We're having a lot of fun celebrating our "CHRISTMAS in JULY" Sale with 20% off everything in the store!
Did you know that July celebrates HOT DOG MONTH? We have the cutest Oscar Meyer Weiner Mobile Bank – a perfect gift for now or for Christmas! Along with Hot Dog Month, we celebrate TEDDY BEAR PICNIC DAY on Tuesday, July 10th! This amazing – probably 2 feet tall – 1950s bear is sure to please someone on your Christmas list. Or maybe mom would love the Bear with the Honey Pot.
Seriously, who can't get into Hot Dogs, Honey, and Bears!
Don't forget that this Saturday, July 14th is our Paranormal Investigation and Haunted Buildings Walking Tour. Call today to reserve your spot! A fun time, bring friends!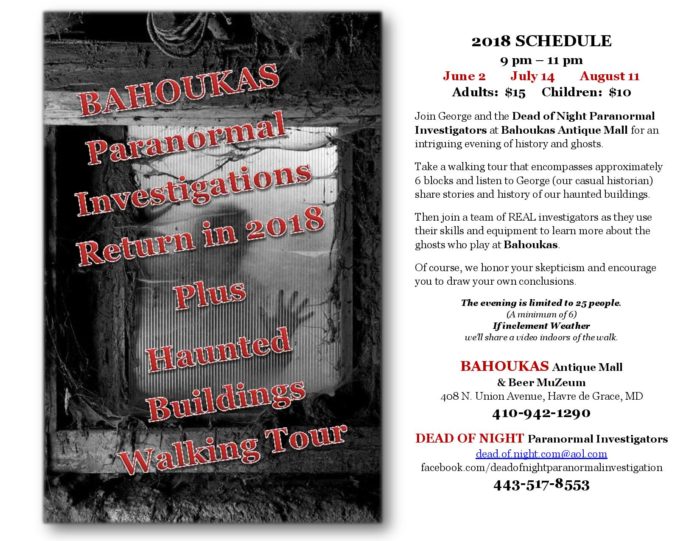 So we encourage you to stop by Bahoukas Antique Mall and Beer MuZeum for some great collectibles and a fun July Sale. Absolutely, we'll be watchin' for ya!