Baseball – Football – Desert Storm and more…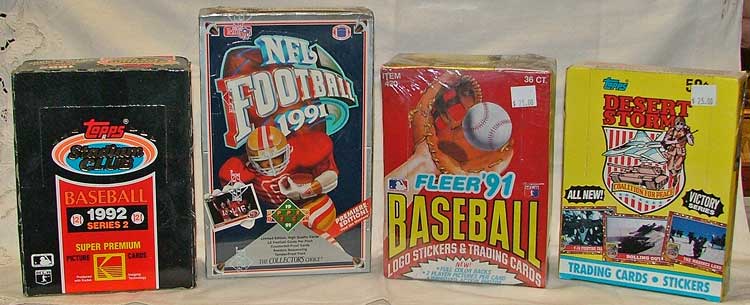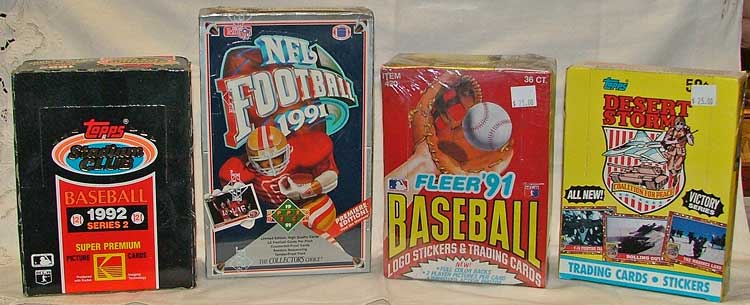 It may be snowing out today… and a bit of a challenge to be thinking sports, unless maybe Winter Olympics!! But we have a number of unopened boxes of sport cards as well as single packs. Above (l to r) includes:
1992 Top Stadium Club Baseball Cards
1991 Upper Deck NFL Football Cards
1991 Fleer Baseball Cards
1991 Desert Storm Cards by Tops
So when you're ready to step outdoors again, do stop by. We'll be watchin' for ya!