… and Shot Glasses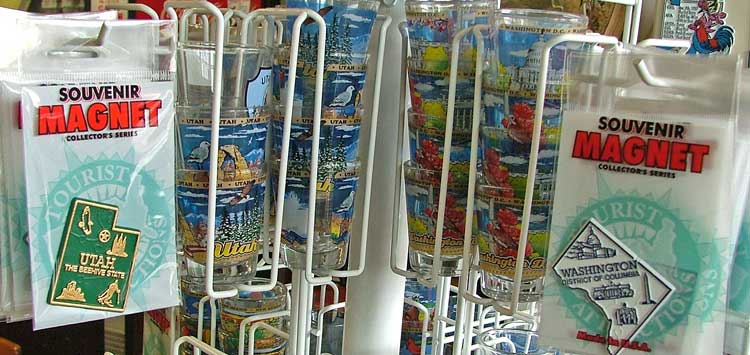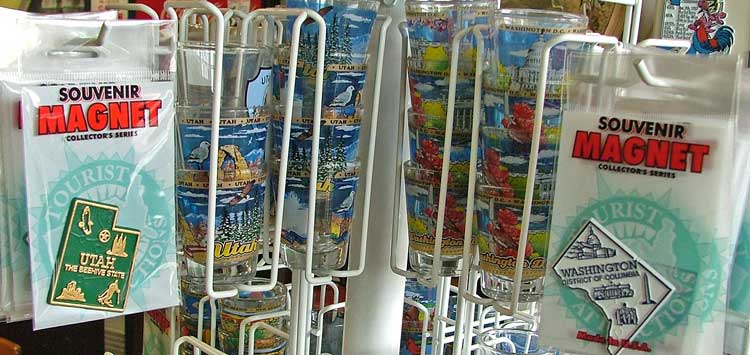 Yes, we have nearly every state of souvenir magnets and shot glasses. So if you're missing one or two for your collection, stop in soon. Of course, we encourage you to 'start' your collection if you haven't done so yet!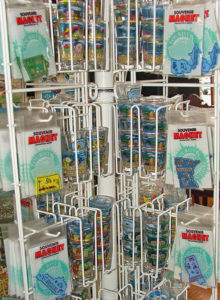 Of all that you might collect, these items are small and easy to pack as you travel the countryside. They'll fit wrapped in a sock or t-shirt and placed in your backpack or suitcase. Great reminders of trips you've taken. With a plus side that you can truly use them! Celebrate a trip by sharing a favorite liquor in your shot glasses. Or actually use your refrigerator as a display for all to see – yes, on your refrigerator!
Or maybe you'd like to start a favorite grandchild on their collection. Once again, we have nearly every state. What a fun way to share your stories and leave a legacy.
So, whether you're ready to begin, or to add to, your collection, we'll be watchin' for ya!