It's Saturday and Saturdays just feel like a perfect day to enjoy a Disney Character or two! These 5″ funny friends of Snow White are actually 'squeak toys'. They're in excellent condition considering they're from the 1960s! The dwarf in the back is from a different group and he's 6″ tall.
Walk of Fame
Did you know that Snow White is one of a very view Disney Characters who was honored on the Hollywood Walk of Fame? It's true.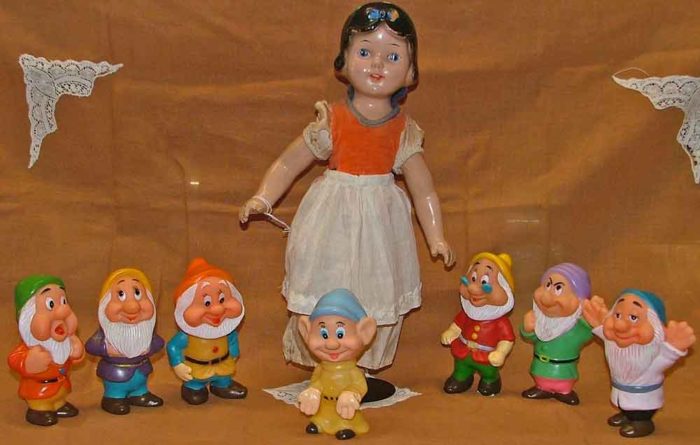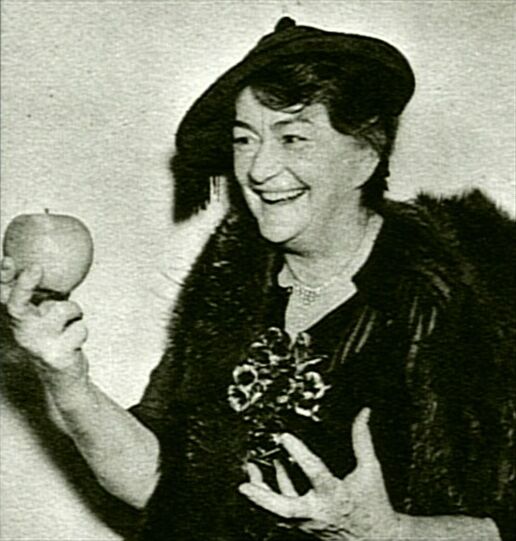 The Queen and the Wicked Witch
Ever wonder about some of the voices behind the Disney Characters. Well, there's a great fact regarding the voice behind the Queen and the Wicked Witch. CLICK HERE for the value of false teeth – or not!!!
VISIT THIS PAGE for more mind-blowing facts about Snow White & The Seven Dwarfs movie!
Then stop by the store to see what other wonderful treasures are awaiting your discovery. And yes – we're watchin' for ya!