MODELS & KITS for Young and Old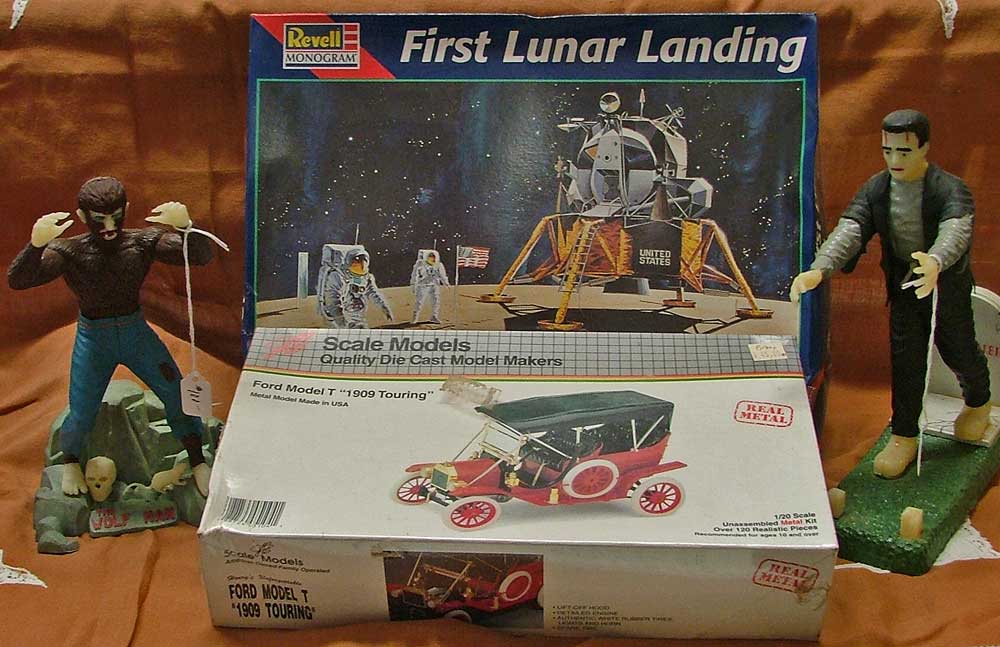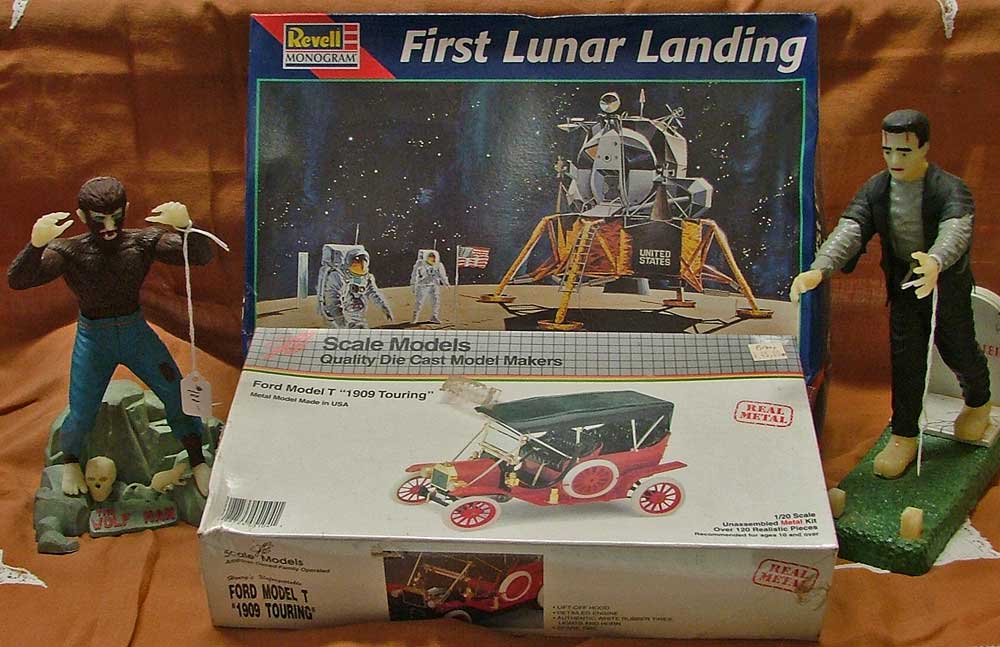 Aurora 1960s models of Wolfman and Frankenstein have already been put together. Are you a collector… grab these up. Have someone who loves the comics, maybe they'd like one for their shelf.
The First Lunar Landing by Revell is a 1996 model of the lunar module of 1969. Have an astronaut or science/history buff on your list, they might enjoy this model. There's been debate forever as to whether we actually landed on the moon… but here's a video. We're sure the debate will continue for decades.
The scale model of a 1909 Ford Model T Touring car is by Scale Models and made of real metal – never opened – from 1993. Here's a great video of an unrestored Model T that was still running in 2015!
It is generally regarded as the first affordable automobile, the car that opened travel to the common middle-class American; some of this was because of Ford's efficient fabrication, including assembly line production instead of individual hand crafting.   ___from the description in the video below
Remember, there are just 6 days to grab a present through Christmas Eve! Stop by Bahoukas Antique Mall and let us give you a hand in finding that last minute perfect gift. We'll be watchin' for ya!