INTERNATIONAL?
Do you realize that there are over 40,000 members of Novelty Salt & Pepper Clubs? This organization was founded in 1983? Who would have thought! Many of us remember our moms collecting salt and pepper shakers during various summer trips. But it's hard to imagine over 40,000 members collecting today – in 2018!
Here's a sampling of salt and pepper shakers available at our shop. And we do mean – SAMPLING! So if you want to join the 40,000+ members of the Novelty Salt & Pepper Clubs, stop in soon.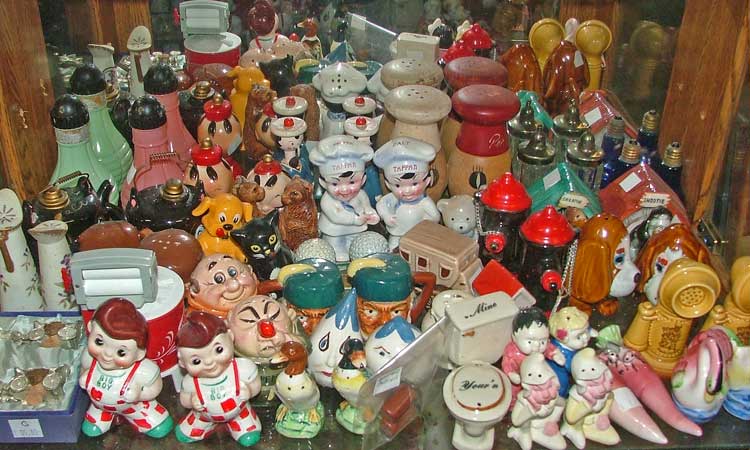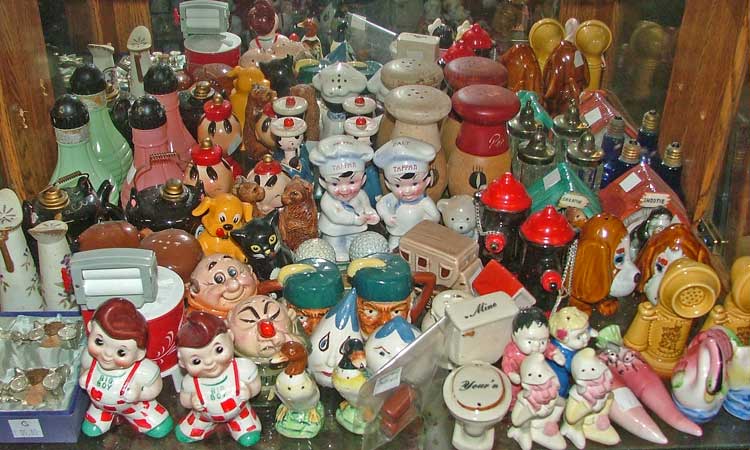 Below is a great video with Bill Geist of CBS attending a Salt & Pepper Shaker Collectors Convention. WOW!
And CLICK HERE for a great article from the Smithsonian!
Here's a quote from the article!
Morton's development may have been the beginning of the salt and pepper shaker, but it was the automobile that led to its becoming a collectible item, says Alex. "It was because people could travel more freely, either for work or on vacation that the souvenir industry came about. Salt and pepper shakers were cheap, easy to carry and colorful, and made ideal gifts."
Then drop in by our shop and see how easy it is to begin or add to your very own collection. Yep, we'll be watchin' for ya!