A Sampling of Different Ways to Listen to Music!

In this photo we have a sampling of the many ways we've listened to music over 100+ years that include: vinyl records of 45 rpm, 33 rpm, and 78 rpm. The bottom right displays a cassette tape and an 8-track tape. We bet you learned how to use a pencil to rewind a tape that has gotten twisted and pulled out of its case! We also have many record players for sale. CLICK HERE for a post on record players and maybe you'd like to learn about a Caliphone.
The bottom left of the above photo is a wax cylinder record – very fragile (not for sale).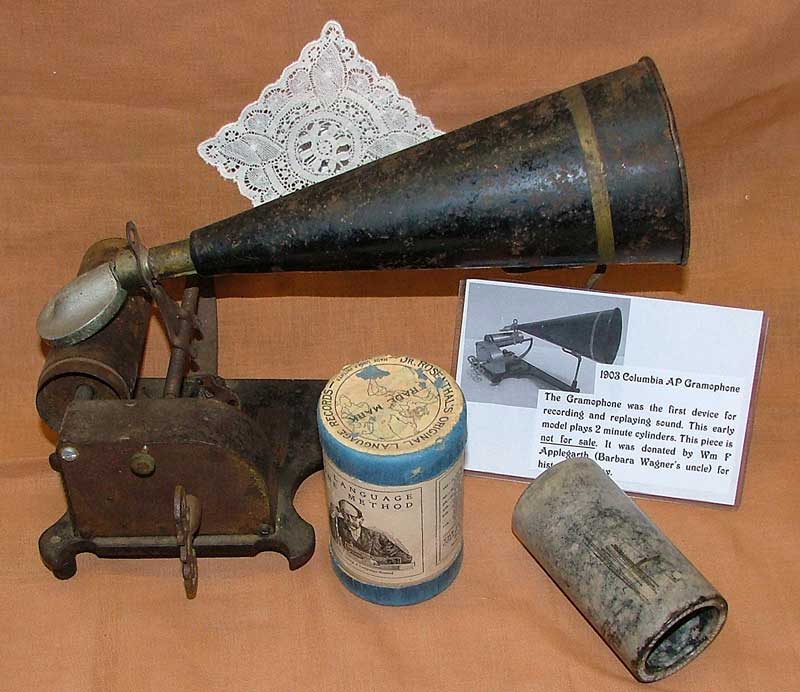 In the photo above is a 1903 Columbia AP Gramophone.
Below is a larger image of the informative card in this display: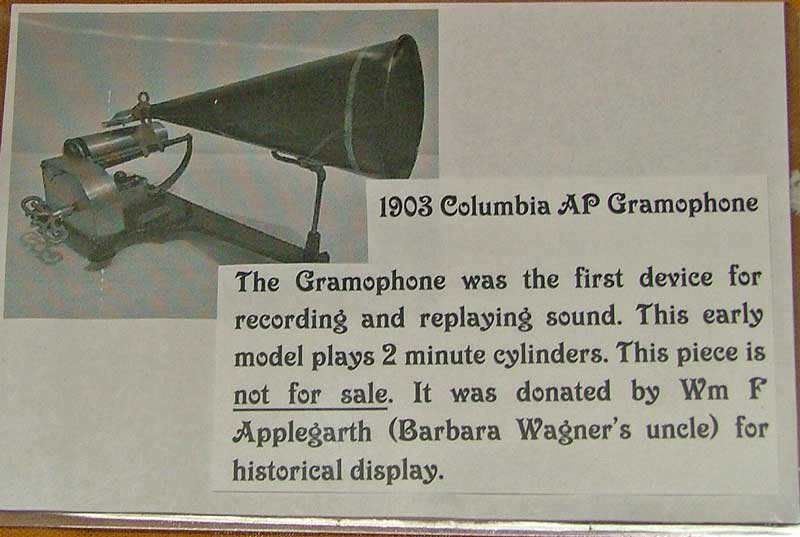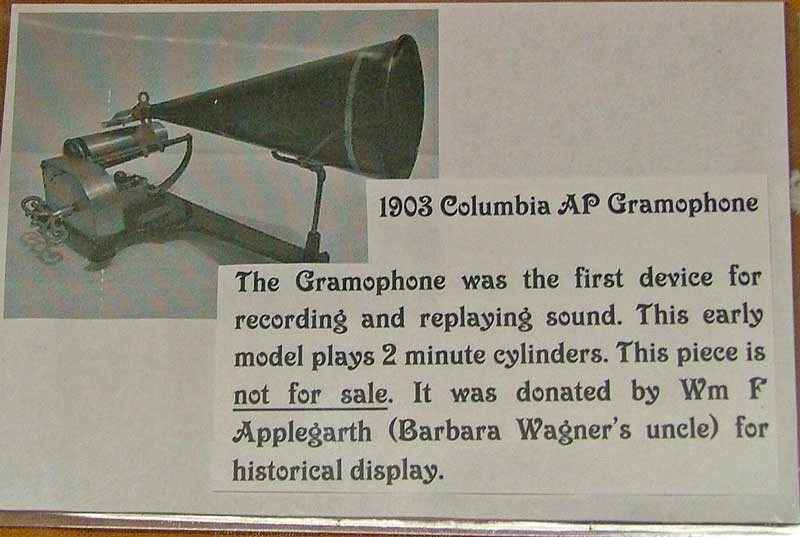 CLICK HERE for a wonderful history of the Gramophone!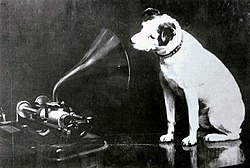 Do you remember the name of the dog used in the RCA Victor logo?
NO? CLICK HERE for more information!
You many already know that Thomas Edison is known for the Blue Amberol Records. Here's a bit of info from Wikipedia:
Blue Amberol Records was the trademark name for cylinder records manufactured by Thomas A. Edison, Inc. in the US from 1912 to 1929. They replaced the 4-minute black wax Amberol cylinders introduced in 1908, which in turn replaced the 2-minute wax cylinders that had been the standard format since the late 1880s. Blue Amberols can play for as long as 4 minutes and 45 seconds and have a surface layer of the "indestructible" plastic celluloid, which Edison tinted a trademark blue color. Edison brand phonographs designed to play Amberol cylinders were named "Amberolas".
At Bahoukas, we have some surprising finds to make it easy for you to find the perfect gift. And you have 36 days left to complete your gift-giving shopping! Hurry in … and remember, we'll be watchin' for ya!