It's a Wednesday Surprise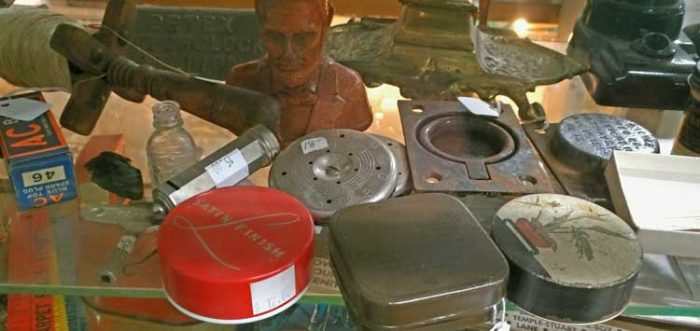 They're not in a Surprise Box, but it is an interesting shelf. Among the items are old typewriter ribbons and a Pitch Master Tuner. Below is a quote from an article that talks about the movie from 2012 titled "Pitch Perfect." Yes, there are 3 movies altogether.
Pitch pipes are pitchy. Like, I don't even know why we use pitch pipes anymore. They sound like dying cats. But we keep using them because they are classic, and at the end of the day everything about a cappella has its roots in the old school, bougie, landed gentry with matching blazers, etc.

from ThoughtCatalog.com
Do you remember being in the chorus and having someone use the tuner to get everyone on pitch and ready to sing?
Below is a unique use of the Pitch Pipe as a sound healing tool to tone the instrument of your body, mind, and spirit.
As you see, we learn a lot of things working at Bahoukas Antique Mall. We love sharing it, too. So yep, we'll be watchin' for ya. Come on in and pay us a visit.