Just in Time for Mother's Day…
We normally like to post Monday, Wednesday, and Friday. But we wanted to get this post out there to pique your curiosity enough that you'll stop in and see the variety of beautiful jewelry we have for that special "MOM" in your life.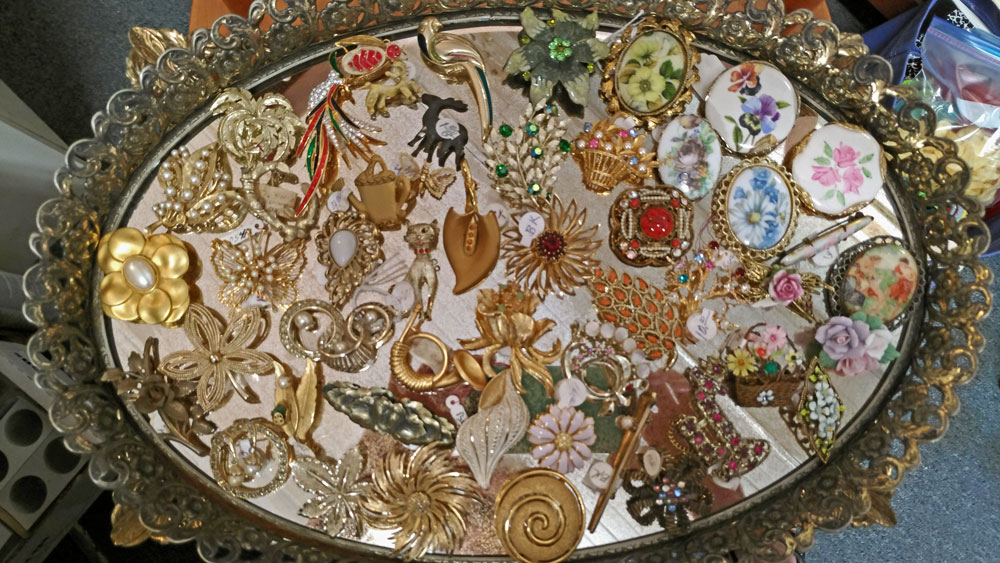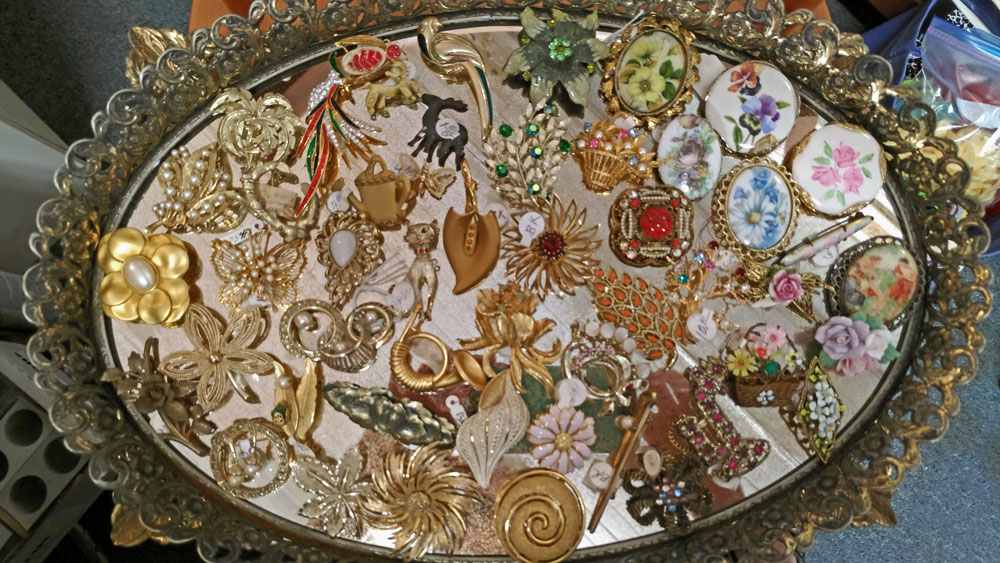 These photos do not do justice to these trays of pins. There are some stunning pieces here. Stop in and see for yourself the beautiful bracelets, necklaces, earrings, and more that we have in our shop. Prices start at just a couple dollars and up. Bring the kids to pick out something special for Mom and Grandmom.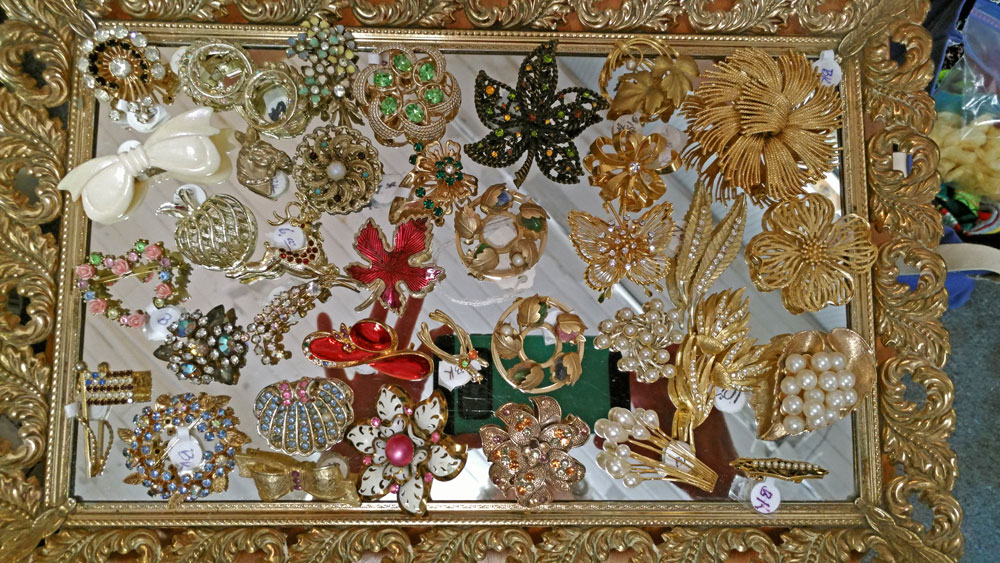 Hurry in to discover the perfect, beautiful piece or two of jewelry that will delight Mom and fit your budget. Truly, these photos do not do justice to these pieces. And, of course, we'll be watchin' for ya!