And what IS Pachinko?
Pachinko (パチンコ) is a type of mechanical game originating in Japan and is used as both a form of recreational arcade game and much more frequently as a gambling device, filling a Japanese gambling niche comparable to that of the slot machine in Western gaming. from Wikipedia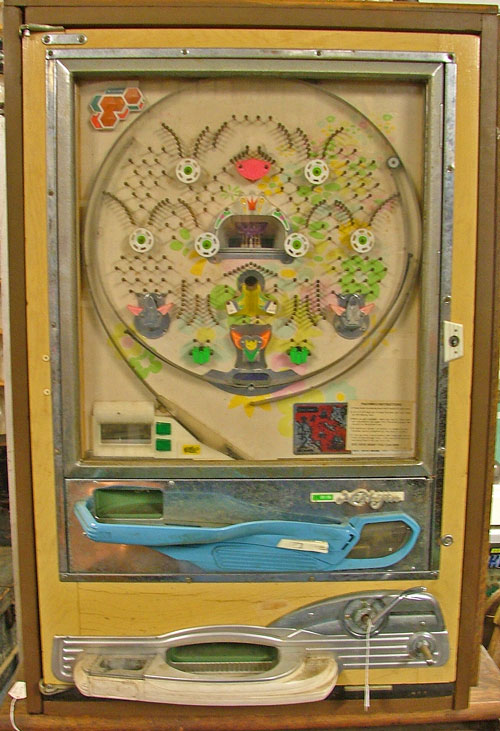 Pachinko machines were first built during the 1920s as a children's toy called the "Corinth game" (コリントゲーム korinto gēmu), based on and named after the American "Corinthian bagatelle".[4] Another likely inspiration was the Billard japonais, 'Japanese billiards', invented in Western Europe during the 18th century. It emerged as an adult pastime in Nagoya around 1930 and spread from there. All of Japan's pachinko parlors were closed down during World War II but re-emerged in the late 1940s. Pachinko has remained popular since; the first commercial parlor was opened in Nagoya in 1948. from Wikipedia
Here's a video explaining how Pachinko is played.
Believe it or not, we have a Pachinko machine at Bahoukas. Of course, you believe it. After all, we have the "Collection of Collections!" Stop by and see it for yourself. Be sure to leave plenty of time to browse our 9,000+ sq ft of "Collections." Yes, we'll be watchin' for ya!