It's Spring Training Time for the Orioles!
Ed Smith Stadium is a baseball field located in Sarasota, Florida. The stadium was built in 1989 to replace Payne Park as a Spring Training and Minor League Baseball site. In 2010, the Baltimore Orioles began playing spring games at the ballpark.  from Wikipedia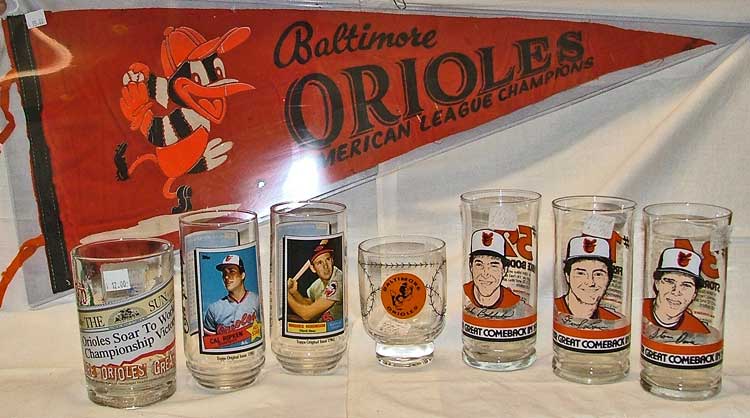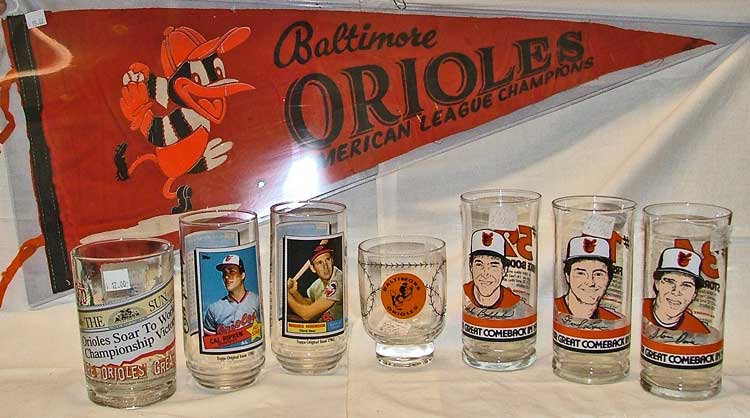 To celebrate Opening Day and Spring Training for the Orioles, we share a few Orioles Collectibles available at Bahoukas Antique Mall and Beer MuZeum. In this photo we have an 1960s Baltimore Orioles pennant, and a selection of glasses specific to the Orioles. So 'get your game on' and celebrate Spring with Baseball's Spring Training!
If you're feeling a bit down about the Orioles this year, check out this article that offers a bit of hope… then stay tuned as the Orioles get to work on their 2018 Season!
The Orioles have now supplemented their starting rotation with two veteran pitchers — more progress in less than a week of spring training than in the entire offseason — but the team is far from done in attempting to continue to upgrade its camp roster.  from Edwardo A. Encina for the Baltimore Sun