Grab Dad or Grandpa…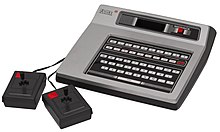 They might remember playing on the Odyssey 2 system. by Magnavox! Released in 1978, the Odyssey 2 was unique in the home video game systems of the times:
One of the strongest points of the system was its speech synthesis unit, which was released as an add-on for speech, music, and sound effects enhancement. The area that the Odyssey 2 may be best remembered for was its pioneering fusion of board and video games: The Master Strategy Series. The first game released was Quest for the Rings!, with gameplay somewhat similar to Dungeons & Dragons, and a storyline reminiscent of J. R. R. Tolkien's The Lord of the Rings. Later, two other games were released in this series, Conquest of the World and The Great Wall Street Fortune Hunt, each with its own gameboard.

from Wikipedia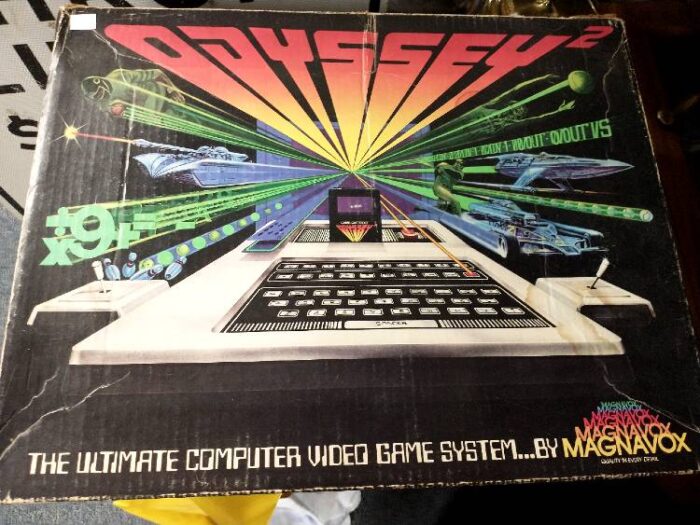 We received a complete game system with a large variety of games recently. Enjoy 'the good ole days' and have fun with some of the earliest computer home game systems.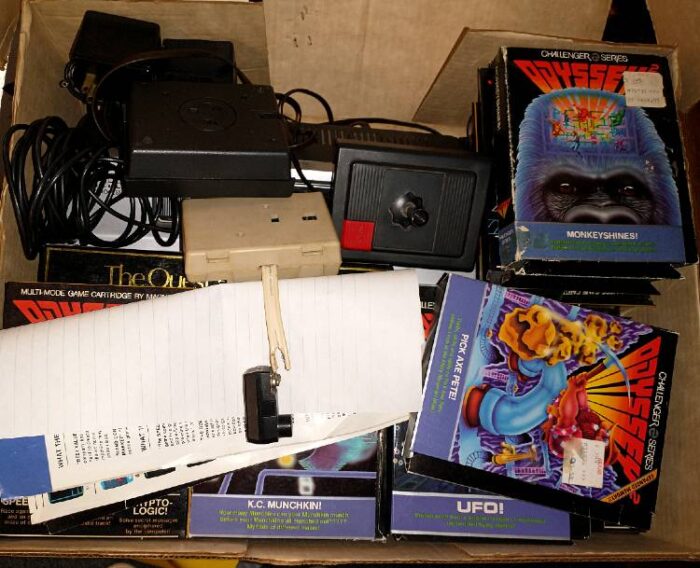 Looking for a 'unique gift' for Dad or Granddad?
Father's Day is Sunday, June 20th. Looking for a unique gift that you can all share and laugh about? This Odysses 2 Game Set just might be the perfect answer. Talk about bridging generations!!!
In any case, stop in and browse our shop. You know we'll be watchin' for ya!