Model Trains History
The above quote shows only a small bit of the story of model trains. If you go to the link for Wikipedia, you'll find even more interesting information. Today we often give a 'ho hum' response to the history of familiar items. But if you take the time to read a bit more about these items, there's a new appreciation of how they even came about!
American Flyer S-Scale Trains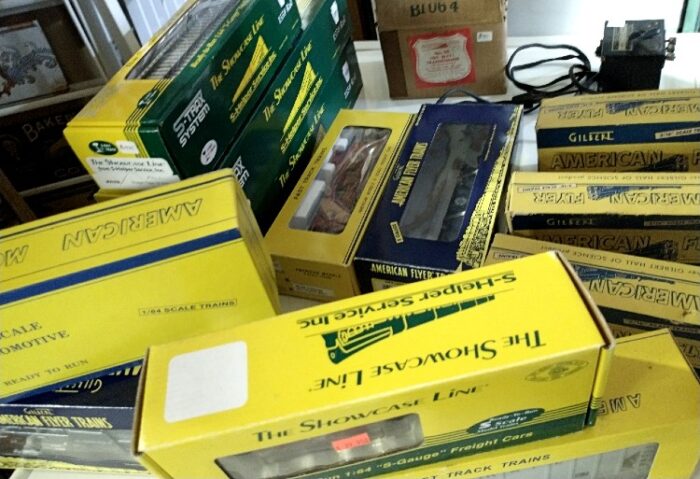 Our latest 'collection of collections' is this assortment of newly acquired American Flyer Showcase Line of S-scale model trains. You'll want to stop by soon and check it out. Start someone on their collection or add to your own.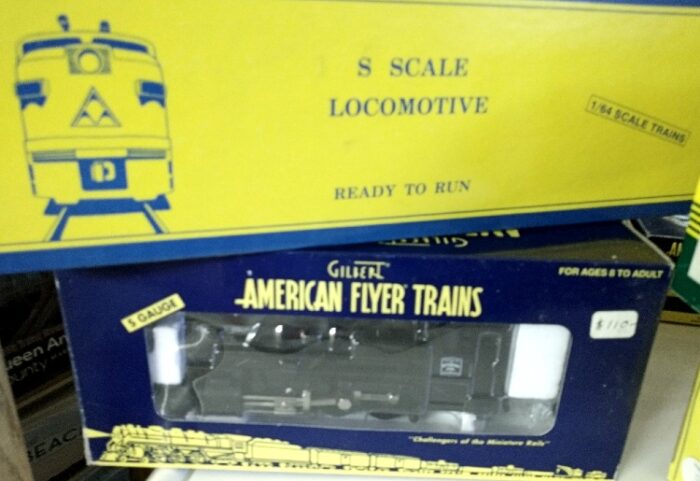 Plus we have other trains available including Lionel 0-gauge and S-scale trains, and some H0 as well. Stop in today and browse our collection. We're here to help you find the perfect 'starter' for a new collection or to add to one you already own. We're here and we're watchin' for ya!