If you've not yet visited our store, you're missing out on over 9,000 sq. ft. of browsing adventure! Even more fun is the fact that you just never know what you'll find. Here are a couple of examples of the thousands of wonderful and whimsical items to add a bit of accent to your decor!
TRIVIA QUESTION: What year did the Lava Lamp turn 50? (answer at end of article)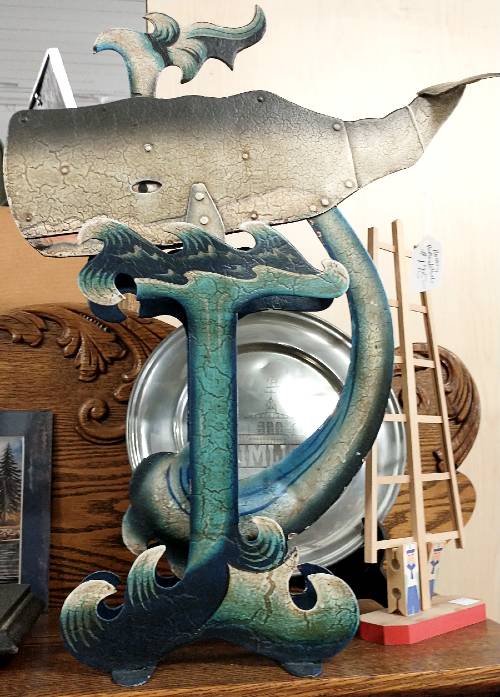 Metal, balancing whale
This delightful piece would make a great interest focus in your living room or absolutely delight a young child for their room.
The Mesmerizing Lava Lamp
At a certain moment in the late 1960s, the lava lamp came to symbolize all things countercultural and psychedelic—although, as you might expect, those who basked in its lurid glow sometimes had trouble recalling exactly why. It's like asking, "Why did we like Jackson Pollock?" says Wavy Gravy, the longtime peace activist and Grateful Dead sidekick. "Because it was amazing! It causes synapses in your brain to loosen up."

from Smithsonian Magazine
Our Lava Lamp is 27″ tall and yes, it does work, although it takes a very long time to warm up. Curious as to how they're made? Check out THIS LINK.
In the meantime, enjoy this trip back in time!
Of course, we have thousands of items from antique classics to modern-day whimsy. Stop in soon and see what you might discover. Yep, we'll be watchin' for ya!
Answer: 2013