Can we get another Triple Crown?
Baffert brought us American Pharoah and the Triple Crown, will he do it again with Justify? We can only excitedly wait and see.
Today, the sun is out and hopefully, our surroundings will dry up just a little! Everything is lush and green – a great day to get out and about.
In the meantime, we'd like to share a few items horse lovers may enjoy from our store. Stop in… we have other horse-y surprises as well.
Below is a unique print of Merry Monarch:
The Merry Monarch's first race of 1846 was the Derby at Epsom. The build-up to the race was marred by reports of a plot to either lame or poison Old England, one of the favourites for the race, while another one of the leading contenders, The Libel, was allegedly drugged ("doctored"). Poor weather on the morning of the race did not deter the crowd, which was reported to be as large and unruly as ever. Ridden by the little-known Foster Bell, The Merry Monarch started at odds of 15/1 in a record field of thirty one runners. These official odds however, were offered jointly for The Merry Monarch and his stable companion Doleful: according to The Sporting Magazine, odds of 35/1 would have been more accurate reflection of the actual betting. The start of the race was delayed by almost an hour by a series of false starts and an incident in which one of the leading contenders, Alarm was kicked by The Libel. Alarm threw off his jockey, Nat Flatman, ran into a chain fence and then galloped loose down the course for several minutes before being caught. Both Alarm and Flatman were injured, but took part in the race when it eventually got under way. The Merry Monarch was among the leading group from the start, and was in fourth place at the turn into the straight, where one horse fell and several others were badly hampered. Approaching the final furlong, Bell sent The Merry Monarch to the front and he established a clear lead before staying on well to win "in clever style" by a length from Annandale, with Old England a neck away in third. The result was a major surprise to most observers, including, it was reported, the winner's own connections, who had believed that their other runner, Doleful, had the better chance of winning.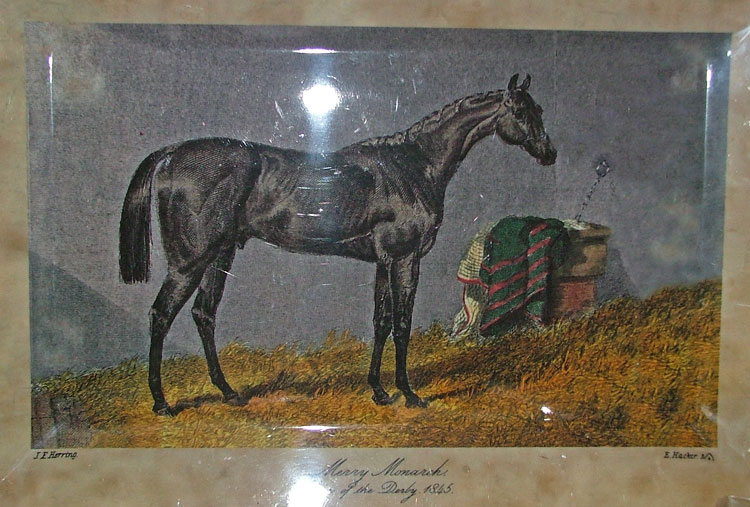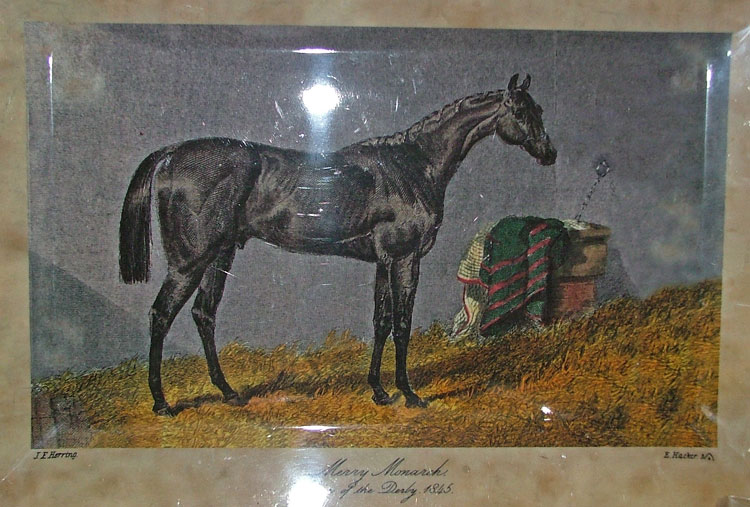 Or maybe you just love collecting horse figures and such. Yep, stop in at Bahoukas Antique Mall.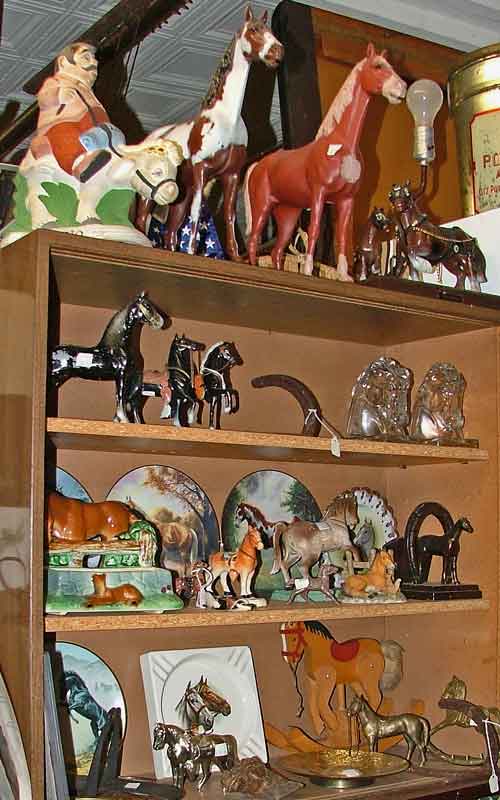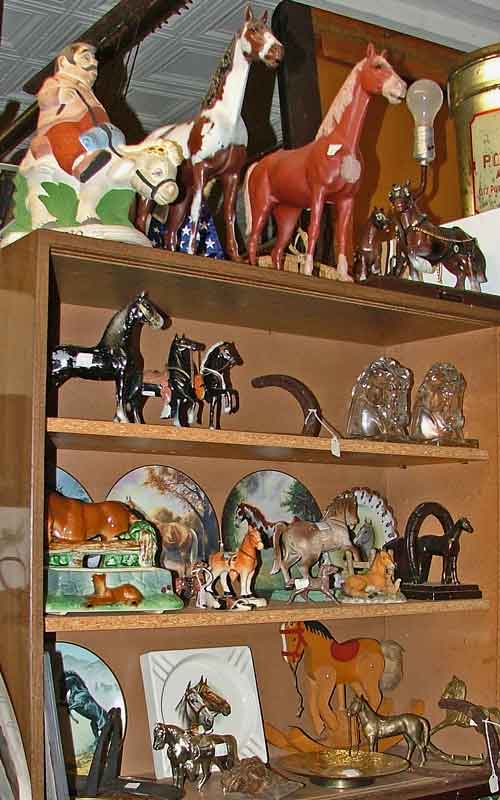 We have a  number of fun collectible horse figures. Stop in today and see what else you might discover as you browse our 9,000 sq. ft. of antiques and collectibles. You'll love the hunt! Treasures are everywhere!
In the meantime, as Justify prepares to head to the Belmont Stakes, our excitement grows! And yes, we'll be watchin' for ya!