1963 – JFK Assassination probably the most remembered event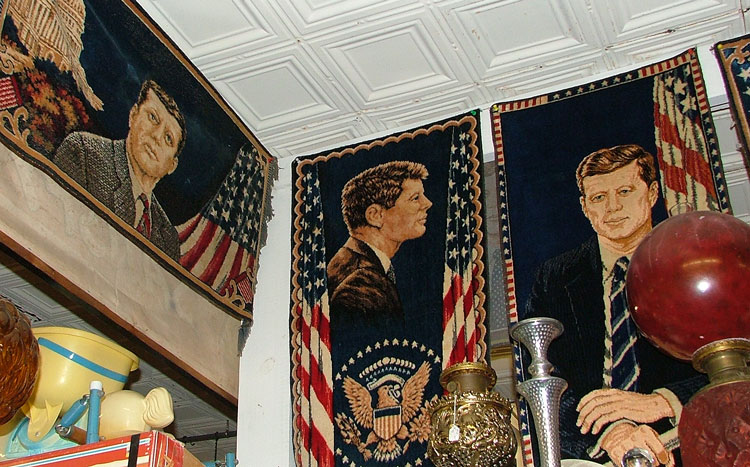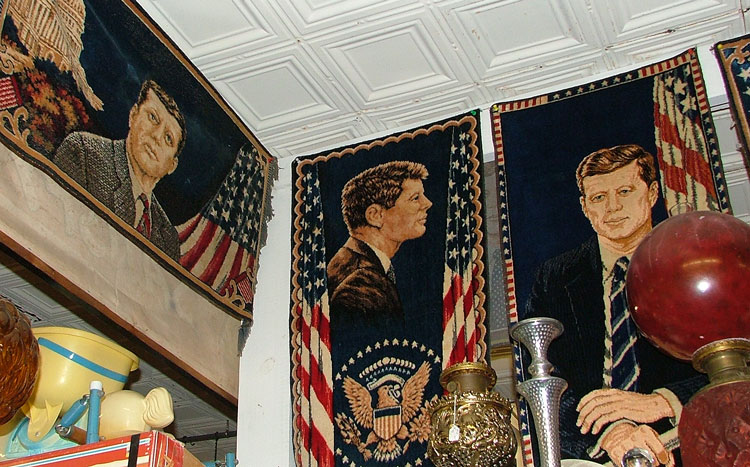 With the release of 13,000 documents related to the 1963 assassination of President John F. Kennedy, it seemed an appropriate time to mention some of our JFK collectibles available at Bahoukas Antiques. Above are a few of the JFK Tapestries we have. They are beautifully done! Possibly a grandparent or parent would appreciate one of these items. Then take the time to listen to their stories from those days long gone.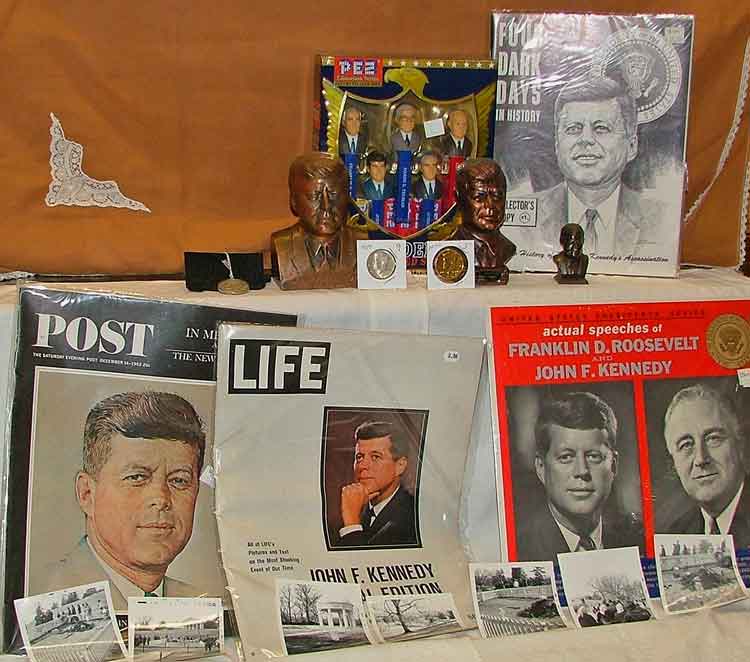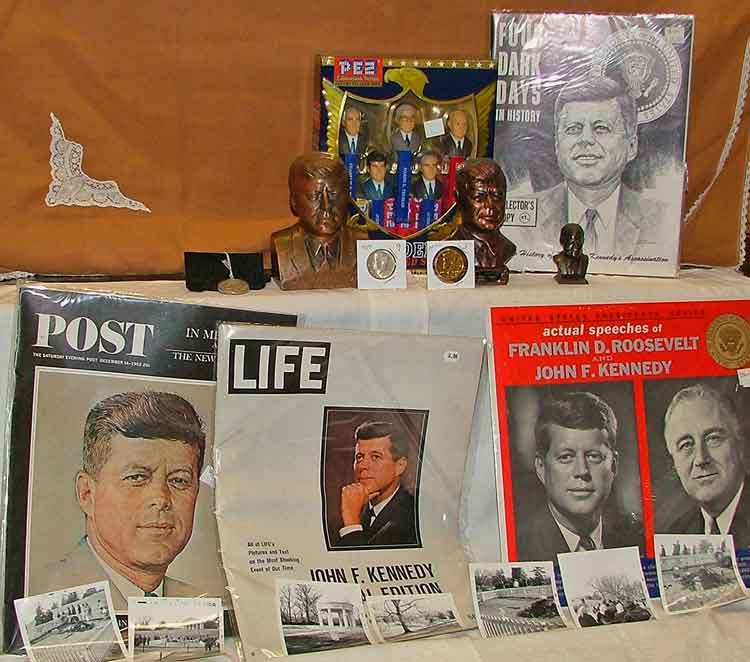 Above is a small selection of the many JFK Memorabilia we have for you at Bahoukas. Included are several magazines (Post and Life), a vinyl record of the actual speeches of Franklin D. Roosevelt and John F. Kennedy, small busts, figurines, banks, tokens, and even a PEZ Presidents Collection.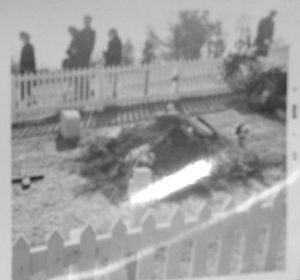 Along the bottom of the above photo are a few photos taken of the Kennedy grave site in March/April 1964. To the left is a larger image of one of those photos. (Apologies for the blur)
Are you interested in reading these documents for yourself? Click this link to the government archives. Read them for yourself. We will note that there are still many redactions.
Do you wonder what else happened in 1963?
Let's see:
The Lava Lamp was introduced (photo from Wikipedia)
AT&T introduced the touch tone phone
The Beatles released their first album,
"Please Please Me"
Martin Luther King gave his "I Have A Dream" Speech
Curious about other trends and happenings? We can point you to more by having you click this link.
Many items besides the JFK Memorabilia are available at Bahoukas Antique Mall. Always we invite you to stop in and browse. And yes, we'll be watchin' for ya.