One of the joys of shopping in antique stores is finding some of those simpler toys where children play without electronics. Many love listening to a child playing "make-believe," using their imaginations as they create their stories.
Although it's been a while since we last posted, we have a wonderful assortment of books, games, and toys that encourage a child's creativity while foregoing the screens and electronics! Many believe that a bit of boredom is actually good for a child's development.
Here's a gallery of some of the interesting children's ideas available: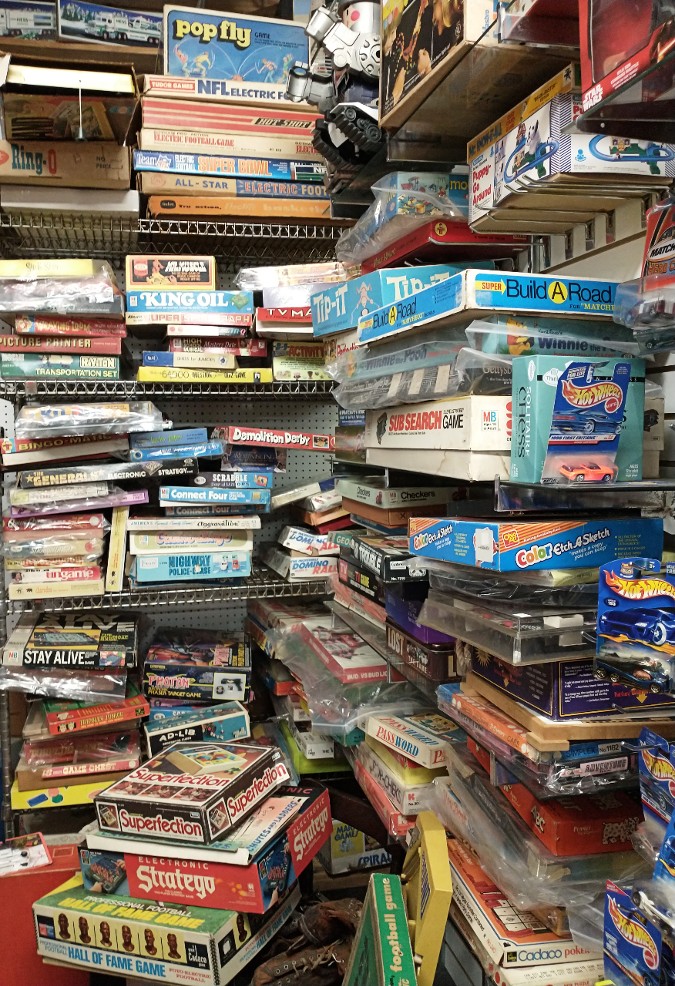 We encourage you to stop in and see if a book, game, or simple toy might be just what a youngster in your life might truly enjoy this summer!
And yes, we're here and we're ALWAYS watchin' for ya! Stop by and we'll help you find the items mentioned here! Happy Summer!