With the amazing Kentucky Derby Race featuring the winner, Rich Strike, we thought we'd share a few of our horse-y collectibles today! Just to remind you of this amazing race (who didn't even get picked to run until the day before the race!), here's the video from NBC Sports.
We have a few wonderful Horse Collectibles
From a number of toy items to beautiful figurines, horses always seem to inspire. Do you have a youngster that's saving for their first horse? Check out this latest addition to our horse category!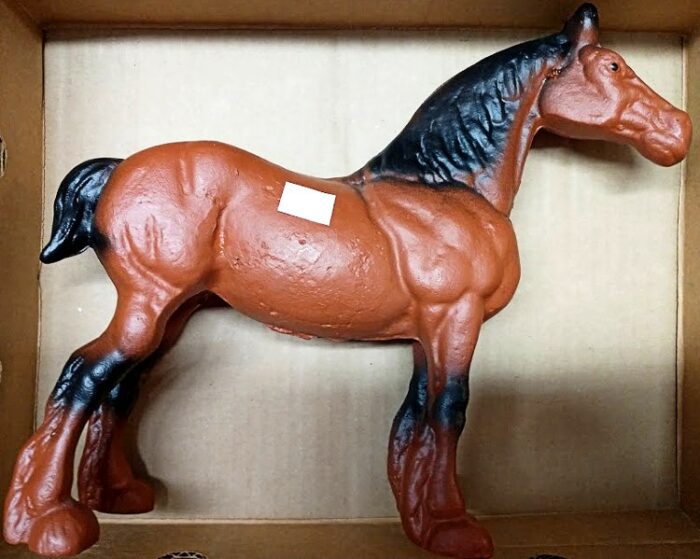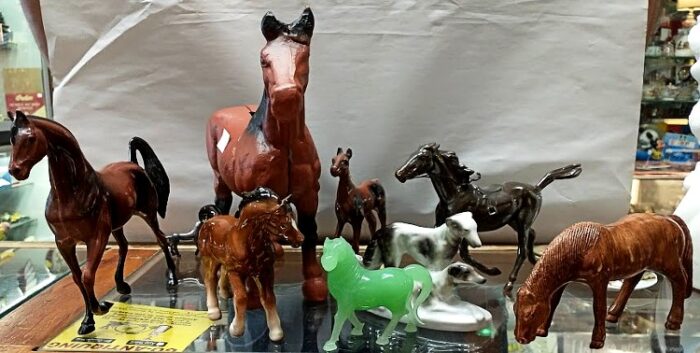 The above figurines are the latest entries to our horse collection – including plastic, ceramic, bronze, Jadeite, and cast iron. Also check out the TOY AREA for a few more great choices of horse figures.
CLICK HERE for one of our great posts from May 2018 – talkin' 'bout horses!
It looks like a bit of rain off and on this weekend. If you're ducking the raindrops, stop in and visit. We'll be watchin' for ya (and yes, we even have a few great umbrellas you can purchase)!