Love and Valentines
Long before the advent of circus clowns, mimes trapped in glass boxes and stand-up comedians, there were harlequins — colorfully costumed tricksters whose role in theater productions and amusements at court was to keep audiences on their toes and fellow players in the dark.

from Classroom.Synonym.com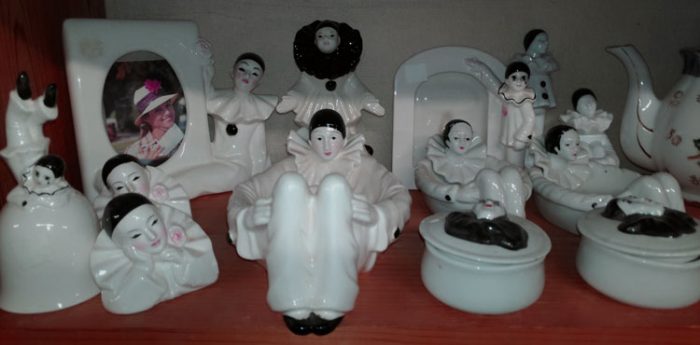 With the month of love sparking thoughts of Cupid and Valentine Day, you might find something as unique as your own true love while browsing the collections at Bahoukas.
The beautiful ceramic Harlequin pieces pictured above would make a wonderful gift! oAdd it to another item to bring a smile. Several of the Harlequin pieces are small containers that … well, might hold the ring you'd love to offer on your special day.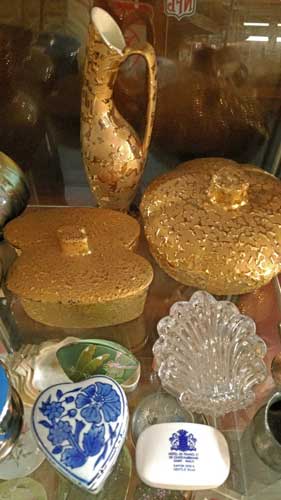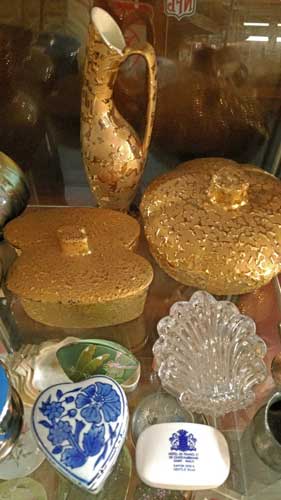 Possibly you prefer a bit of sparkle and gold! We have a select number of gold-colored vases or containers for a very beautiful gift.
We even have a beautiful small porcelain heart among other wonderful gifts for a different approach to your Valentine gift-giving.
Let the feeling of 'spring' warm you heart. Stop in at Bahoukas Antique Mall and Beer MuZeum to choose a fine collectible for your "Valentine."
Stop into Bahoukas. We'll be watchin' for ya!