Beer Collectibles for You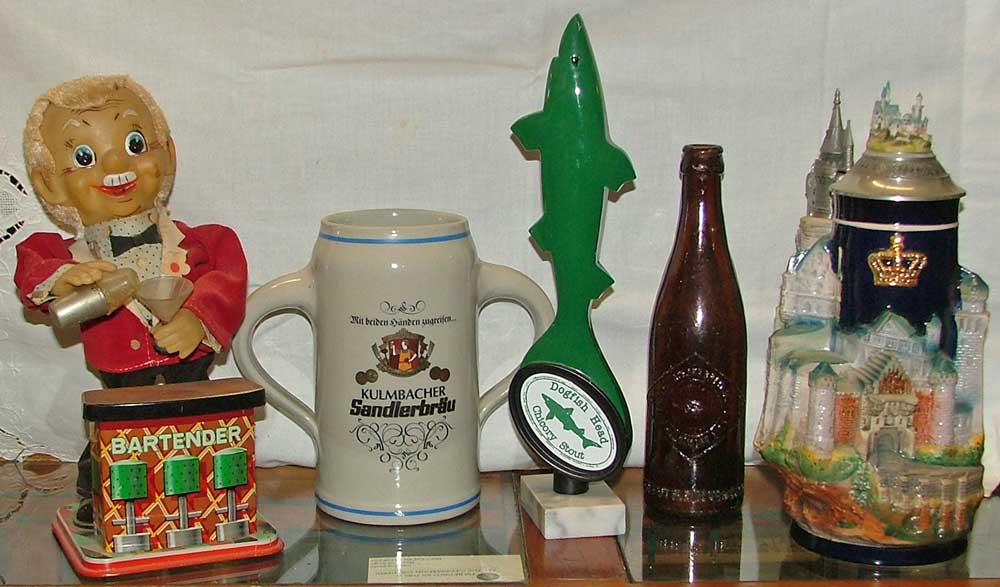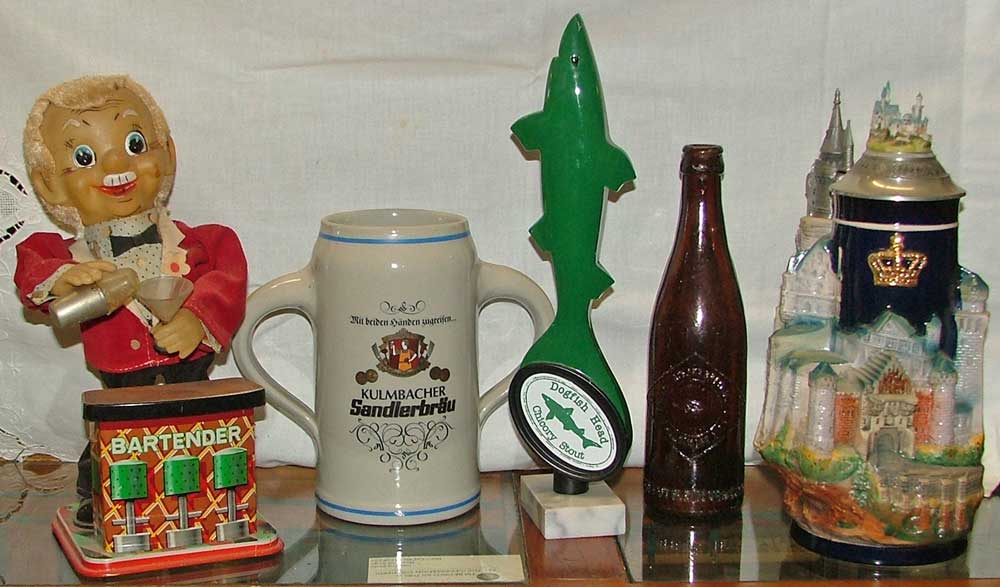 This Saturday, April 14, 2018 from noon to five is the first ever Craft Beer and Wine Festival at the Susquehanna Museum at the Lock House. We thought we'd share a few items for those beer lovers and maybe, just maybe, you'd like to have one of these unique steins or  choose a pewter tankard – also available at Bahoukas. Hurry in and choose your favorite.
Left to right pictured above include the Bartender battery operated collectible,  a double-handle German Beer Stein, a Dogfish Head Chicory Stout tap handle, a 1920s Chesapeake Brewing Co. beer bottle with the terrapin turtle, and a beautiful Neuschwanstein Castle Stein from Germany, limited edition.
We'll be watchin' for you at the shop and be sure to say 'hi' at the festival!