Poker and Horse Racing = Fun!
Poker is a family of card games that combine gambling, strategy, and skill. All poker variants involve betting as an intrinsic part of play, and determine the winner of each hand according to the combinations of players' cards, at least some of which remain hidden until the end of the hand. Poker games vary in the number of cards dealt, the number of shared or "community" cards, the number of cards that remain hidden, and the betting procedures.   from wikipedia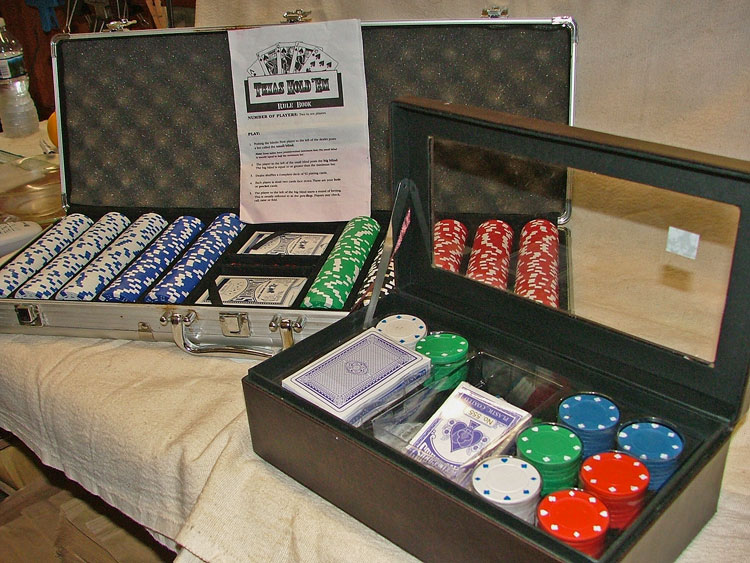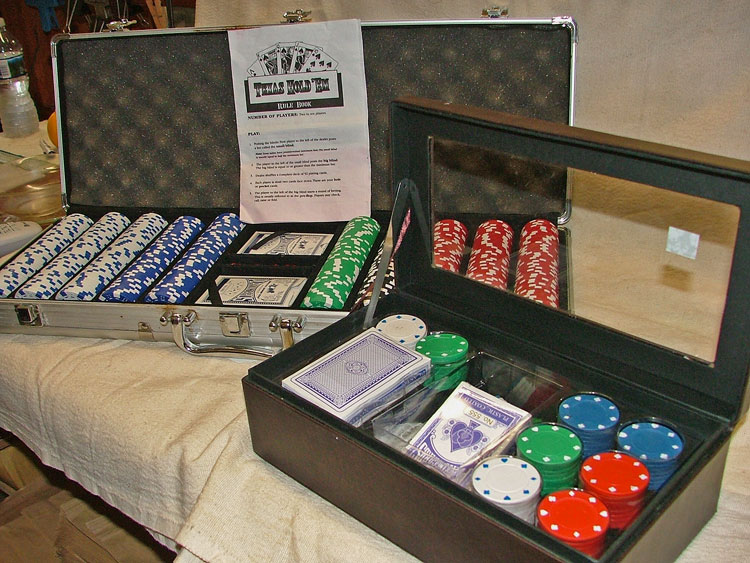 These are beautiful Poker Sets. The one on the right is in a beautiful leather box. It's ready for a great card game! The one on the left is packaged in a heavy metal case. It's a hefty set and will delight any serious Poker Player! You must stop in to see them to truly appreciate these beautiful sets.
Prefer a different type of game?
Check out this beautiful 1890 French Antique Horse Racing Gambling Game – Jeu De Course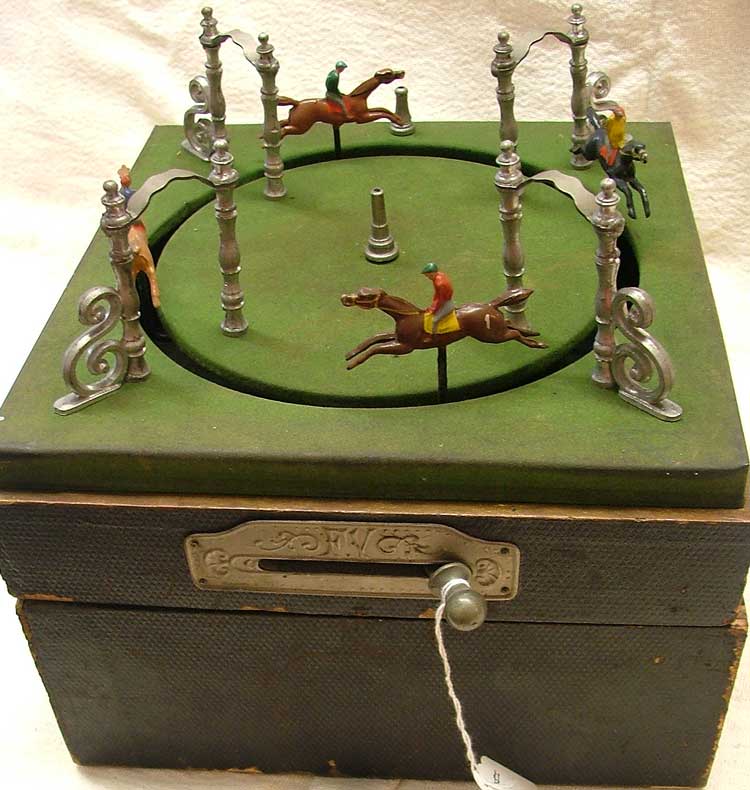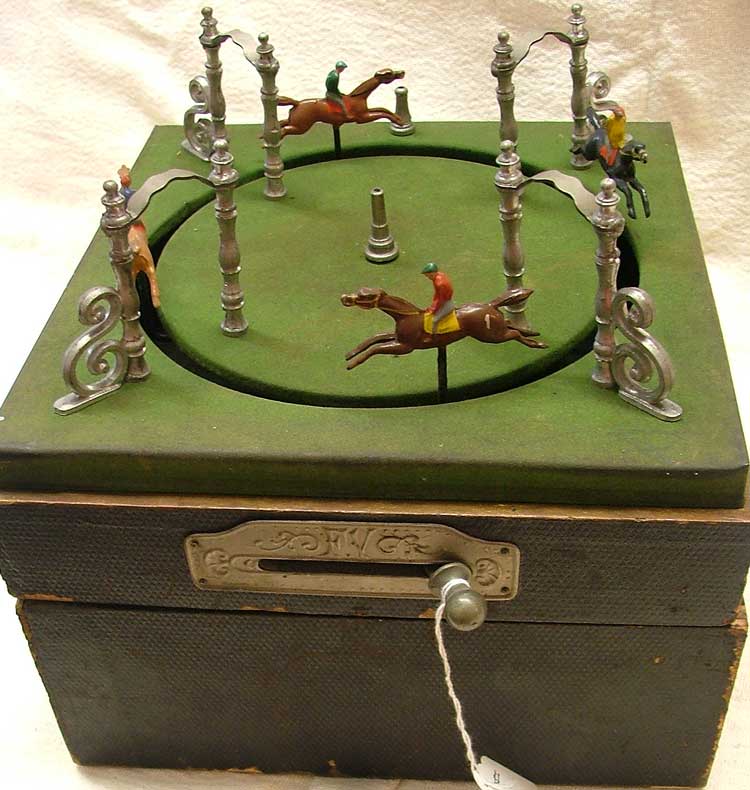 There couldn't be a more perfect game than this Jeu de Course 1890 mechanical, French horse racing, game. With a city named by LaFayette, it seems the perfect gift for the gaming collector! A small flag is missing, but it otherwise runs perfectly! It was actually used for gambling in its heydey! Bets anyone!?!? The bottom section here is actually the lid to the box that keeps the entire game. It's mechanical, so no repairs are needed. You can even play this game when the electric is out! (smiley face)
Here's a closer look at the horses. Remember, this amazing piece is from the 1890s!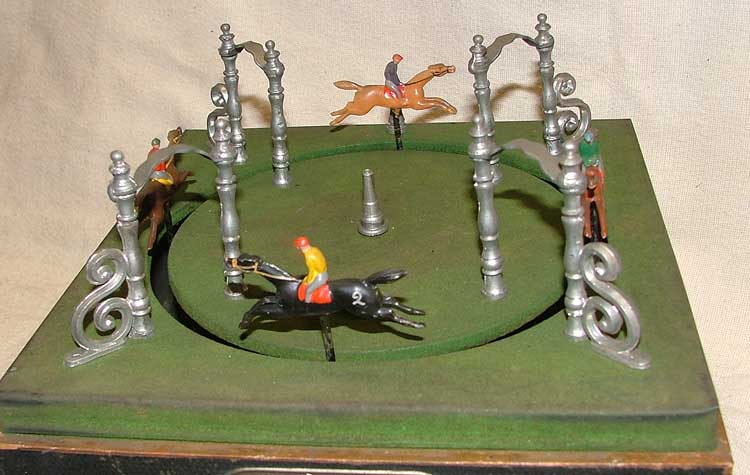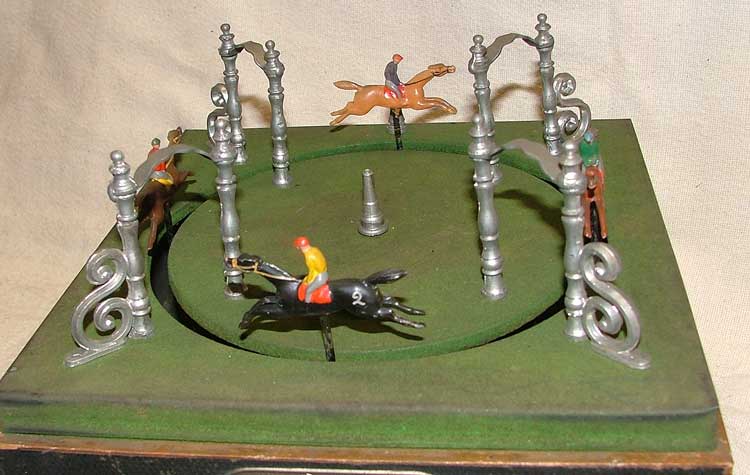 Stop in soon and see these wonderful gaming pieces for yourself! They'd also make great and very unique gifts!