Doll Houses Are Always Fun
This metal doll house offers hours of playtime for a child in your life. Bahoukas also has a wonderful assortment of furnishings and accessories for your doll house to add even more fun!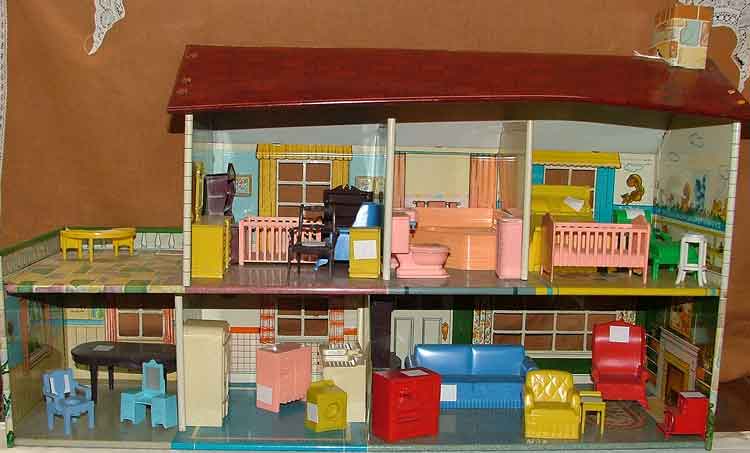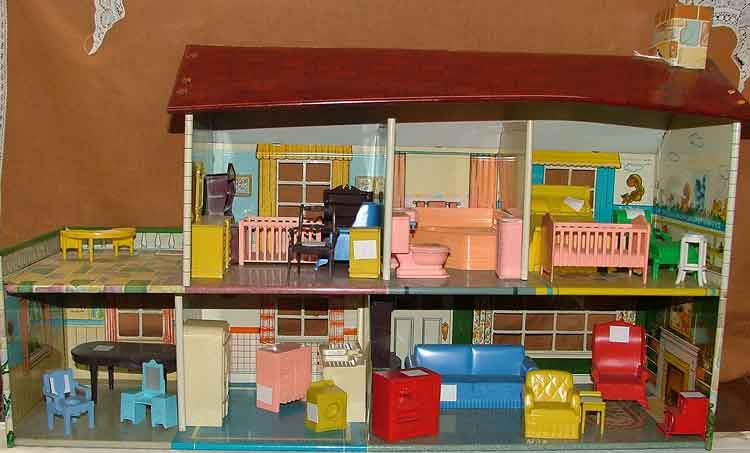 Here's a view of the outside of this really delightful doll house.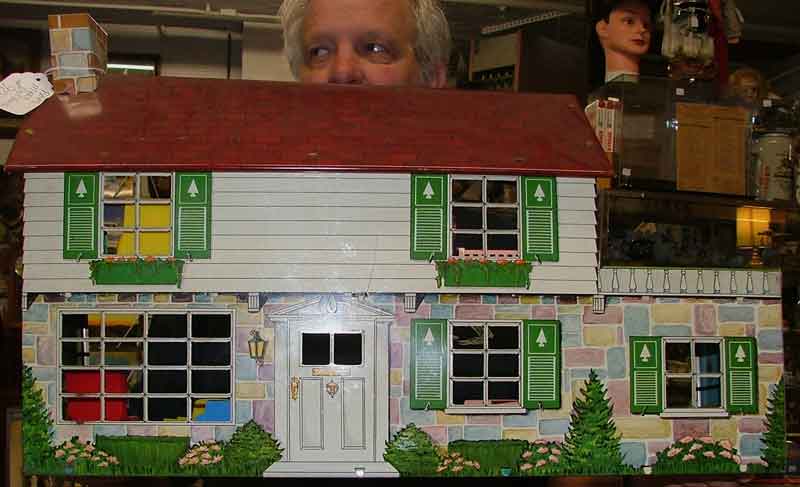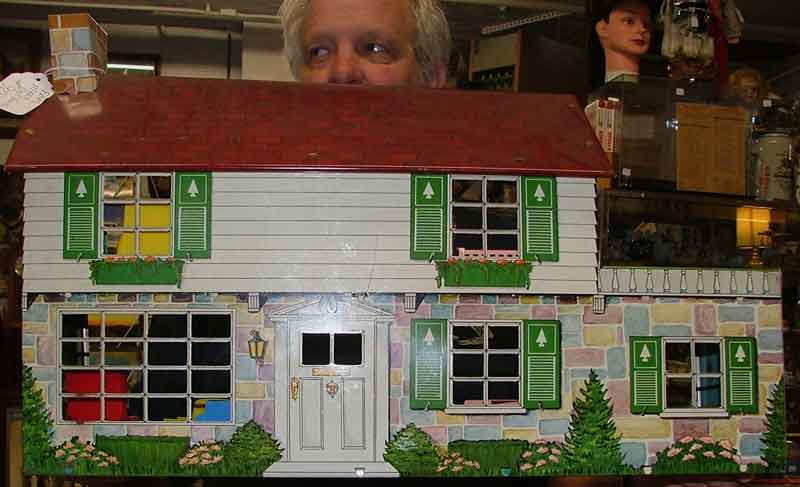 Ha ha ha – not sure but I think George was peekin' at the tv show. Anyway, here's the beautiful outside view of this cute doll house.
TWO GREAT ARTICLES TO MAKE PLAYING WITH A DOLL HOUSE EVEN MORE FUN!
First is this article about Doll House Games from TINKERLABS.
Another one is from Melissa and Doug's site, explaining Life Lessons that can be learned from playing with a doll house.
Stop in soon and browse the shop. We have some really fun toys and collectibles that may be a perfectly deLIGHTful gift for someone on your list. And yes, as always, we'll be watchin' for ya!