You Might Not Think of Bahoukas When You Think of Shoes …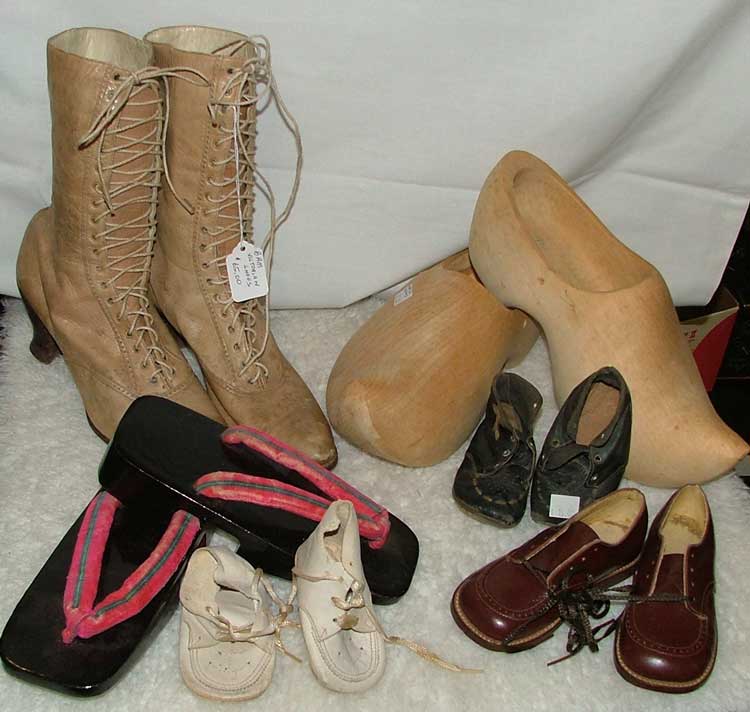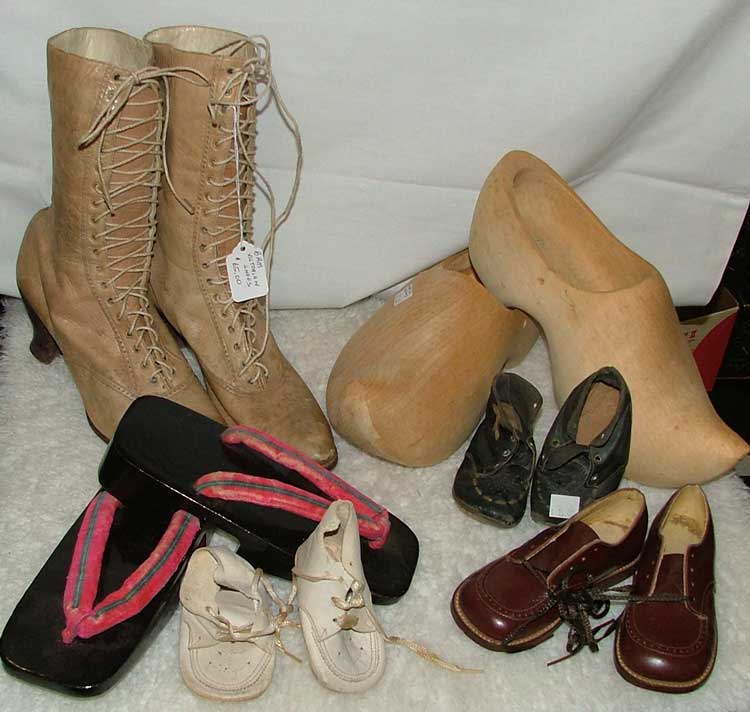 But you also just might be surprised. Take a peek at this collection. Little leather shoes for the babies, oxfords – like new, and check out the high, lace-up ladies boot of yesteryear. The black lacquered GETA are Japanese, while the wooden clogs could be from several countries. The variety of clogs is rather astounding when we researched them. We also learned why they have the pointy toe curling up. Check out the link!
You see, you just never know what you might find amidst the 2200 sq ft of antiques and collectibles in Bahoukas Antique Mall! So stop in soon and plan to spend some time browsing – seriously browsing! We'll be watchin' for ya!