Civil War Shooters to 'John Lennon' Style…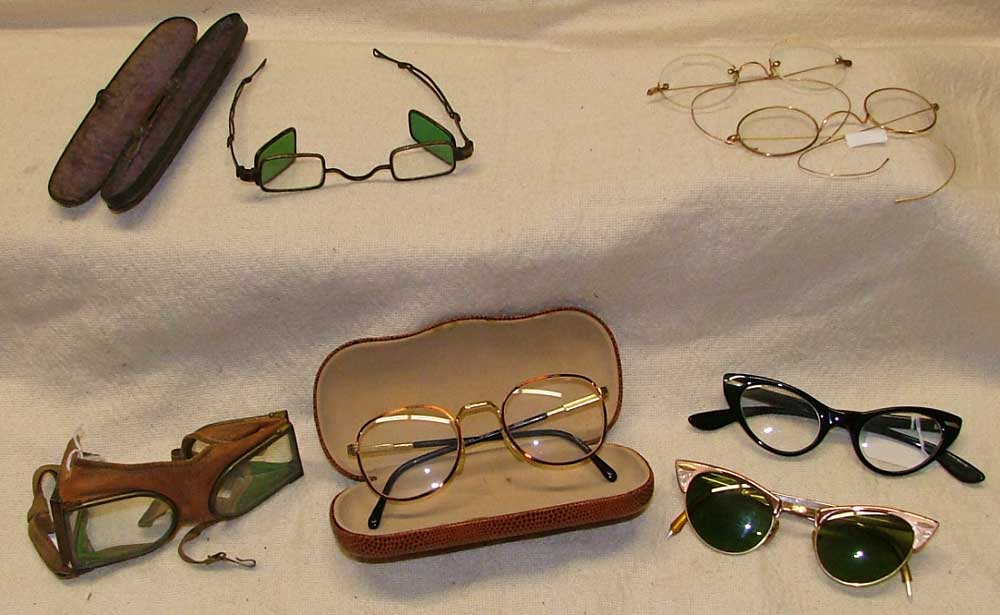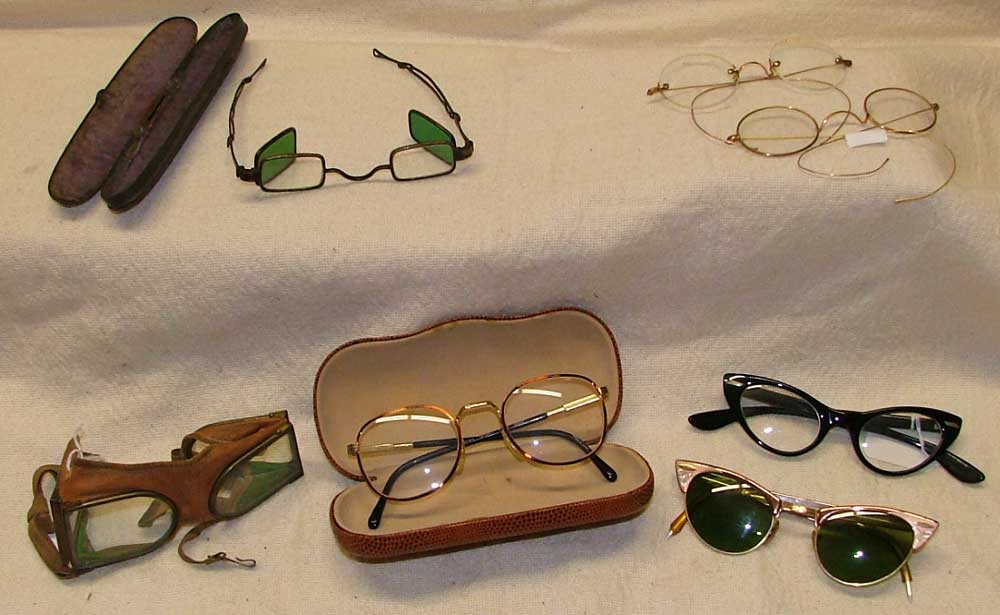 We have a wide variety of eye glasses at Bahoukas Antique Mall. On the top row (left) are a pair of Civil War Shooter's glasses, and (right) are "John Lennon" style glasses. On the bottom row (l to r) are a pair of 1940s motorcycle/aviator glasses with leather frame and strap, eye glasses with case, and cat eye glasses – regular and sun glasses. What fun? Need a last minute item for your Halloween costume???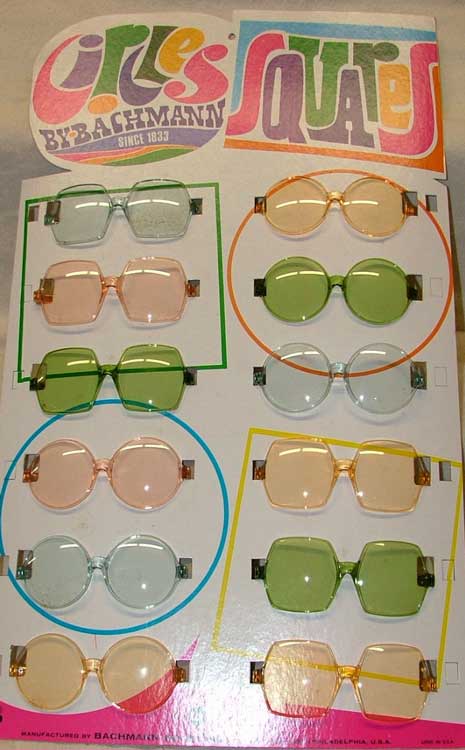 We also have the colorful and fun
Circles & Squares by Bachmann
from 1969.
Seriously, who can resist these fun glasses!
Stop in to Bahoukas Antique Mall.
We really do have something for everyone!