What is chalkware?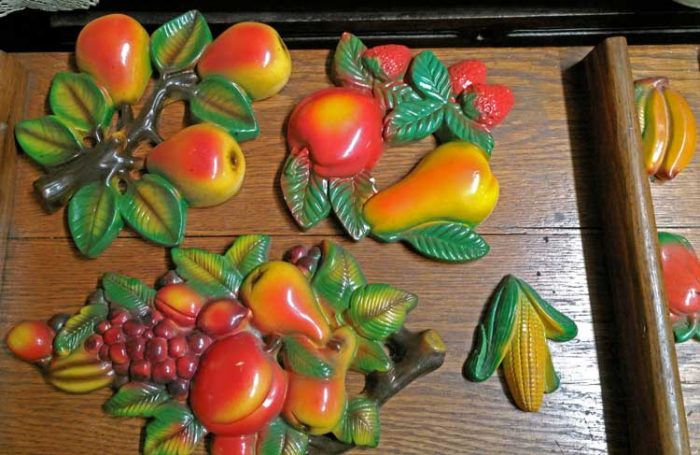 Chalkware is an American term for popular figurines either made of moulded plaster of Paris (usually) or sculpted gypsum, and painted, typically with oils or watercolors. They were primarily created during one of three periods: from the late 18th century to the beginning of the 20th century, during the Great Depression, and during the 'mid-century modern' era as decorative lamps, figurines and wall decor from the 1940s-1960s. 

from WIKIPEDIA
These figurines were often hand-painted, sometimes glazed. When Carnival chalkware was popular in the 30s through 50s, it could be hand-painted or sometimes air-brushed. Below is an excerpt from a great article in ANTIQUE WEEK:
Condition of carnival chalkware, like other collecting categories, does affect price, but thankfully not all that much. The nature of chalkware lends itself to being easily chipped. That's understood. The coloration is also known to fade mainly because these items were rarely glazed. Carnival chalkware might have worn a coat of beeswax or varnish for protection, but often their porous surface was left as is straight out of the mold with only paint as its finish.


Speaking of paint, the earliest carnival chalkware were usually painted by hand, so looking at the quality of the paint job helps collectors get a feel for when it was made.


Starting in the 1920s, many pieces were air-brushed to speed up the process and because of this, details, especially facial details, suffered. To hurry along production even more and cut down on the cost of hiring air-brush artists, stencils were later employed with details becoming even more generic.


Another indicator of age is the amount of paint on a piece; especially human figures like the Kewpie Doll, Sailor or Cowboy. If both the front and back of the figure is painted, it was probably made in the 1940s.
Additions on the figure can also be an indicator. Glitter is often found on pieces made after 1930. Other additions can include feathers or even a wooden "cigarette." Many animals made between 1935 and 1950 have glass eyes.
What prizes did you win from the days of going to the carnival in early to mid-1900s? The history of chalkware is fascinating.
Stop in and see us soon. Check out our selection. And yes, we'll be watchin' for ya!