Create a Perfect Home Decorating Piece with
Fun and Beautiful Ceramic Planters!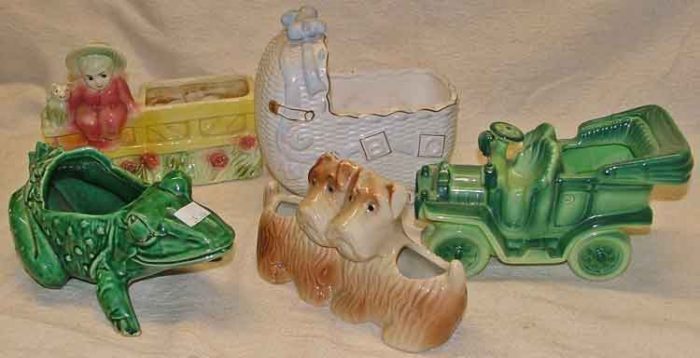 You've seen them – the little lambs and chickens, giraffes and bears, baby items and puppies, and so much more. These delightful ceramic planters can be used for many other things than plants. Although, a cute grouping of perfect little plants in these ceramic planters would be awesome. But consider using them to hold a variety of items: business cards, pencils, crayons or colored pencils, paint brushes or pens, toothpicks and cotton swabs. They can be functional and beautiful and most definitely put a little flair in any room! Go ahead, let your creative side show!
There are some really fun ways to enjoy the colorful ceramic planters of yesterday. Visit this Pinterest page for a few of them. Then stop in at Bahoukas to pick out 3 or 4 or 5 for your latest decorating idea. And don't forget, in a week or two the kids go back to school… then it's a slippery slide to the holidays and gift giving. You could have a lot of fun with a project using a few of our beautiful ceramic planters. Stop in soon!