KA-BOOM !!!!
The Panasonic RQ-830S Dynamite 8 Track Tape Player was introduced in 1974.


It is very easy to use, as Panasonic wrote down in their advertising:




"Slide in the tape. Out booms the music from an explosive-sounding dynamic speaker. Then push the plunger to change your channel and to change your tune."




You can thus only change the volume and push the plunger to change your favorite song. Although its limited features, this 8 Track Player was considered to be one of the most innovative track players, also because of its design.




It works on batteries but also an adaptor is available.

Thereby, it was possible to take your music along with you, like in your car, on the street, on the beach …




from Collectors Weekly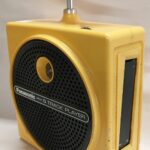 CLASSY!
This 8 track player was an interesting piece that worked by hitting the plunger like on a detonator for dynamite to change the channel/track! See below to see how it works…
They came in Deonator Red, Bomb Blue, and Explosion Yellow! We are pretty sure they later came in black and white versions.
8-track in your cars!
8-track players had a relatively short life and were followed by a more versatile cassette player. So a 'fix' was created so that you could play your new collection of cassette tapes through the 8-track player in your car.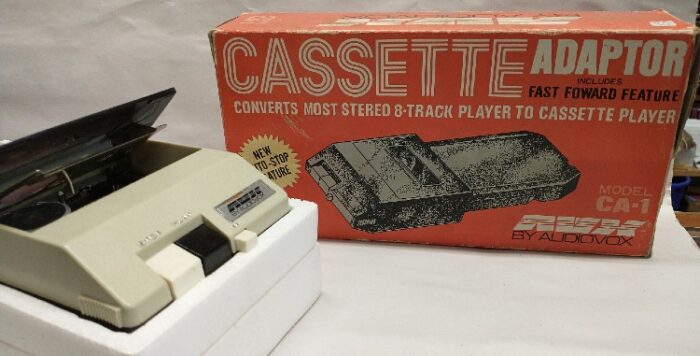 How the Cassette to 8-track worked
If you have a vintage car with its original 8-track player, you may the above video as it also goes into detail to make the converter work for cassette/8-track to mp3.
Stop in soon. We're having fun here at Bahoukas and we're watchin' for ya!