With the Carnival in town …
It seems like a perfect time to show off a few of our carnival collectibles.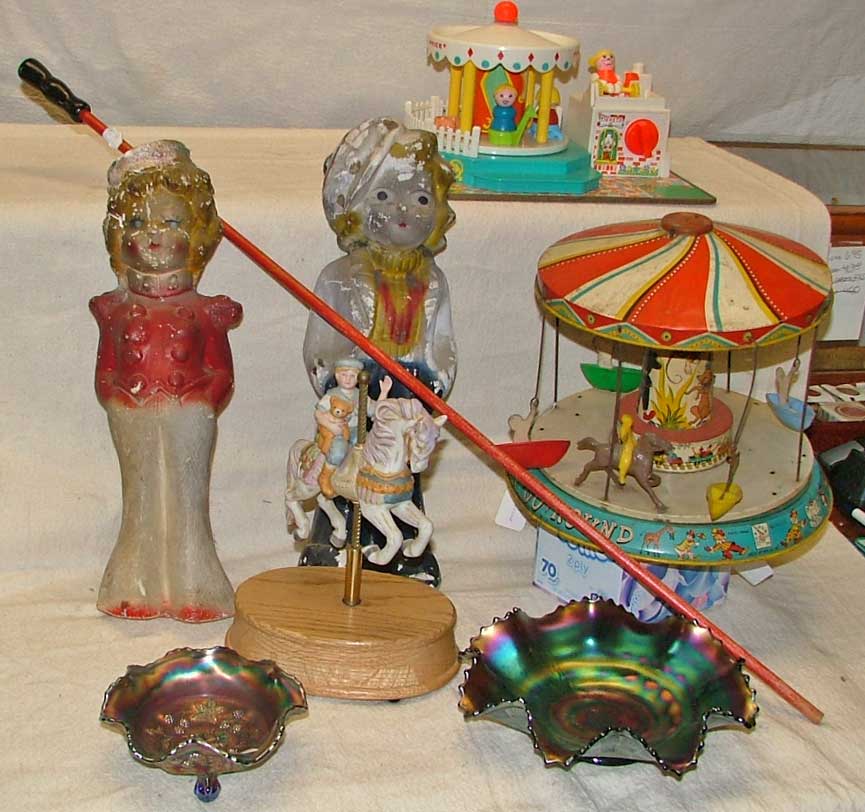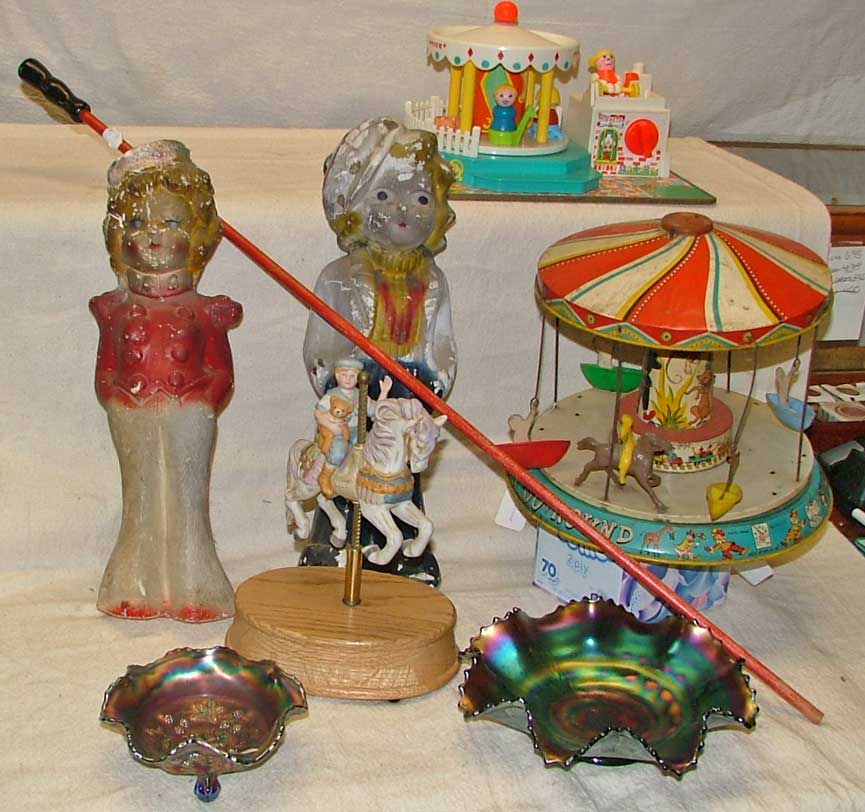 Remember when you used to toss coins into the Carnival Glass dishes to win a prize (or the dish)? We have some beautiful Carnival Glass collectibles. We have a carny stick to use to draw attention to your grand show! Included above are chalk statues of Shirley Temple from the 1960s; a Fisher-Price merry-go-round 1972; a beautiful porcelain, musical Carousel Horse; and a 1950s Kiddy-Go-Round by Unique Art Mfg. Co.
In the meantime, be sure to grab the kids and head to the Havre de Grace Carnival (Oct 19-22, 2017) And pop into our shop on your way, we'll be watchin' for ya!